People Swear By These Cheap Home Fitness Products
Staying healthy doesn't have to hurt your wallet.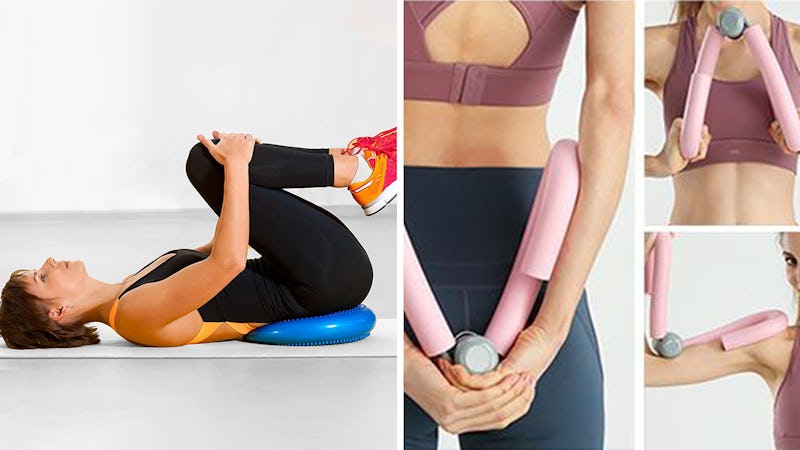 We may receive a portion of sales if you purchase a product through a link in this article.
The gym can be a pretty intimidating space. And expensive. If you're new to the fitness world, don't worry, I'm here to show you how affordable getting — and staying — fit can really be.
First and foremost, you're gonna need a good outfit. Grab a supportive sports bra and some stretchy yoga shorts to get started. If you need some guidance on what exercises are best for you, these workout cards can act as a personal trainer. Then, you'll be ready to bring home a pilates bar or exercise ball, depending on the kind of workout you want to do.
Not sure if these things can really help you get toned and strong? I've done the legwork and found things that are backed by thousands of positive reviews on Amazon from real shoppers who can say that an aerobic step or a set of resistance bands really helped them out. I've even included them here in this list to help quicken up your shopping adventure.
So go ahead and turn down that monthly membership that makes you wonder if there's gold in the equipment and create your own gym at home.
This article was originally published on