15 Signs You Had An Emotionally Abusive Parent But Didn't Know It
#9: They were over-involved in your life.
by Natalia Lusinski and JR Thorpe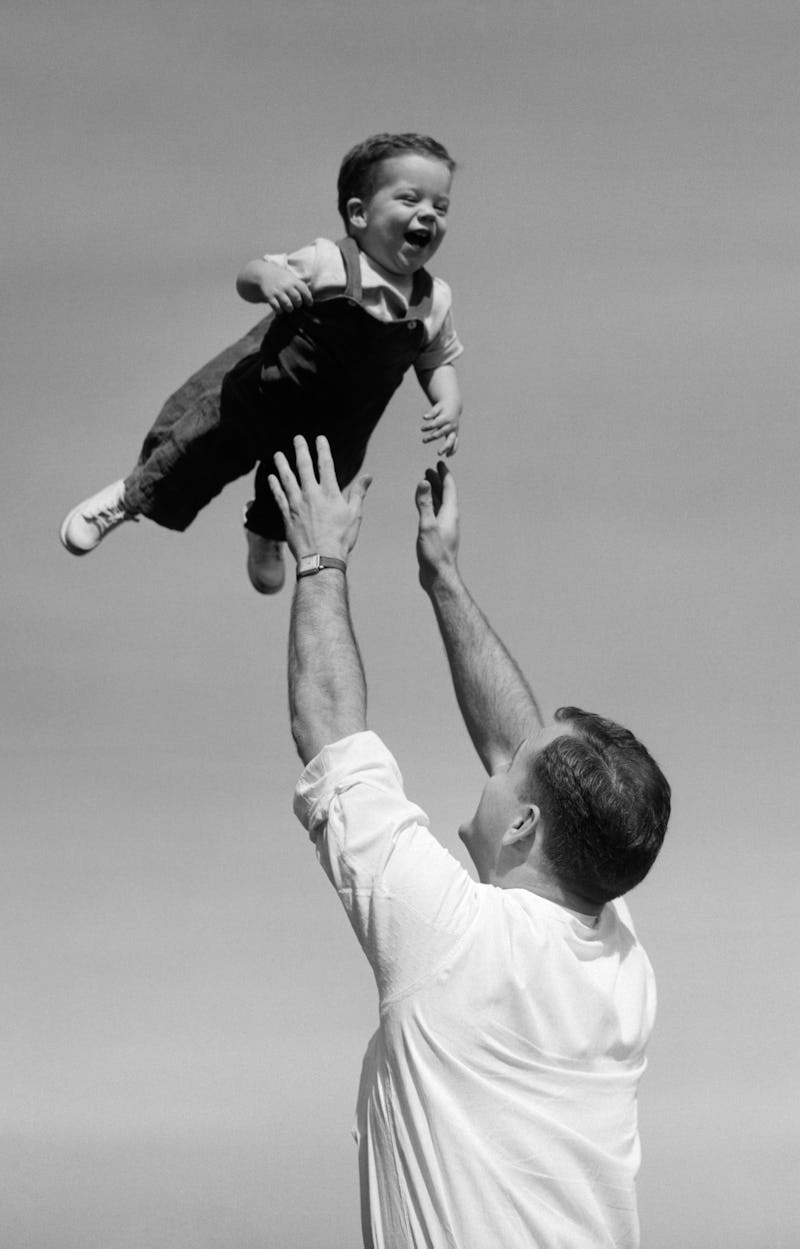 Debrocke/ClassicStock/Archive Photos/Getty Images
You might think of your upbringing as healthy, but perhaps there were some signs your mom or dad were not as unconditionally nice as they could have been. Maybe you consistently brushed off their behavior or made excuses for it — "They were just having a bad day." Or maybe now, as an adult, a friend tells you about their emotionally abusive mother — and their experiences feel eerily familiar. Growing up with an emotionally abusive parent can be confusing. When this realization hits, it can change the way you interpret all your memories of childhood.
"Emotional abuse is often used interchangeably with the term psychological abuse," Carolyn Cole, LCPC, LMFT, NCC, tells Bustle. "Emotional abuse is abusing someone in ways that can be seen as traumatic. It is making someone feel like they are less-than, worthless, or not good enough. This can be incredibly painful when a parent does this to a child, as a child trusts that a parent is going to love them unconditionally."
Cole says that once someone is able to understand what they experienced, they can become aware of how it impacts them as an adult. Then they can work with a therapist to make changes in the way they interact with others.
If you're curious about signs that you had an emotionally abusive parent, below, experts weigh in.
If you feel some of the signs resonate and that the way you were raised affects your relationships — interpersonal and/or romantic ones — it's best to seek help via a therapist.
Experts:
Tom Bruett, MS, LMFT.
Carolyn Cole, LCPC, LMFT, NCC
Jen Elmquist, MA, LMFT
Christi Garner, LMFT
Joshua Klapow, Ph.D
Tina B. Tessina, Ph.D.
This article was originally published on