7 Texts To Send An Ex Who Won't Stop Checking In
It's the lack of boundaries for me.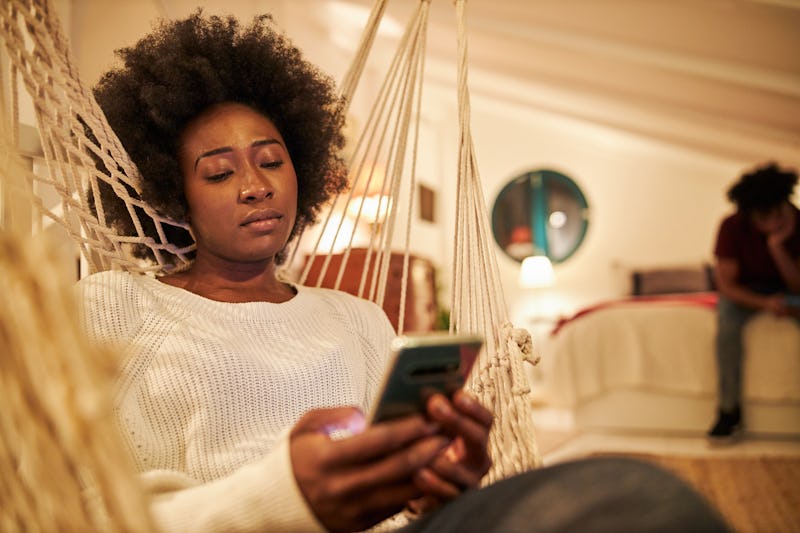 FluxFactory/E+/Getty Images
How your ex spoke to you during your breakup can say a lot about them as a person. And how your ex talks to you after your breakup can say even more. If an old flame keeps blowing up your phone, these texts to send an ex who won't stop checking in are the perfect mix of clarity and closure.
"Be honest and upfront without being cruel," Pricilla Martinez, dating and life coach, tells Bustle. "Strike a balance between being kind and firm, but be clear. If you're leaving room for interpretation, you're not helping them get to closure they need."
According to Martinez, answering an ex is all about honesty. In other words, if you don't actually care what they're up to or how they're doing, you don't have to make small talk. Although being direct can feel intimidating, setting clear boundaries will help you and your ex move on.
Here are seven messages to send an ex who won't stop texting you when you're ready to move on.