The 7 Best Air Fryers On Amazon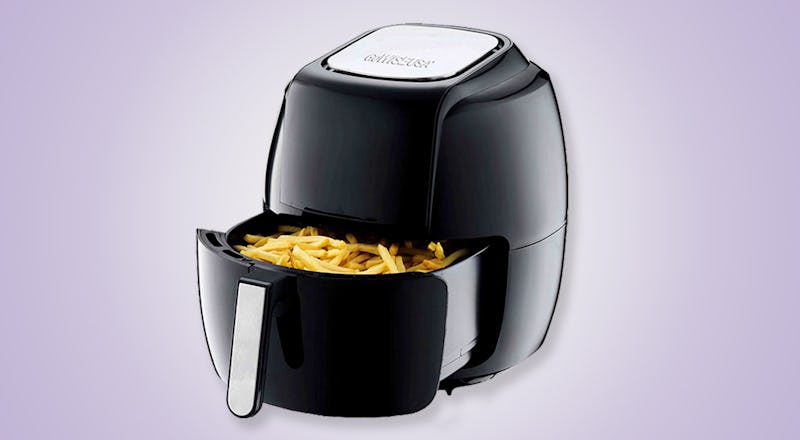 Amazon
If you're looking for an easy way to start cooking with less oil, it's hard to beat an air fryer. This innovative appliance can whip up everything from perfectly crispy french fries to wonderfully tender steak. To help you find one that best fits your needs, I set out in search of the best air fryers on Amazon. Here are the factors I focused on:
Capacity: On my list below, I included a wide range of air fryer sizes, spanning from 2.6 to 5.8 quarts in capacity. Think about the number of people you typically cook for at once, and whether you do any big-batch meal prepping. This will help you decide how spacious your air fryer should be.
Adjustable temperature: Tastes vary when it comes to fried food. Some people like their fries crispy, for example, while others like them soft and gooey. Almost all of the selections below have adjustable dials to control the temperature.
Easy to clean: After finishing up a giant meal, the last thing you want to do is spend 30 minutes cleaning the kitchen. I looked for options with nonstick coatings that reduce cleaning time, along with dishwasher-safe components.
With that in mind, take a look at the best air fryers on Amazon. All of my picks are durable and built to last, and some even offer additional functions (like grilling, baking, and dehydrating) so you can get the most out of a single appliance.
We only recommend products we love and that we think you will, too. We may receive a portion of sales from products purchased from this article, which was written by our Commerce team.