Cleanfluenced: 5 Antibacterial Sprays You Can Use On Your Clothes
These sprays kill bacteria and leave your clothes smelling fresh between washes.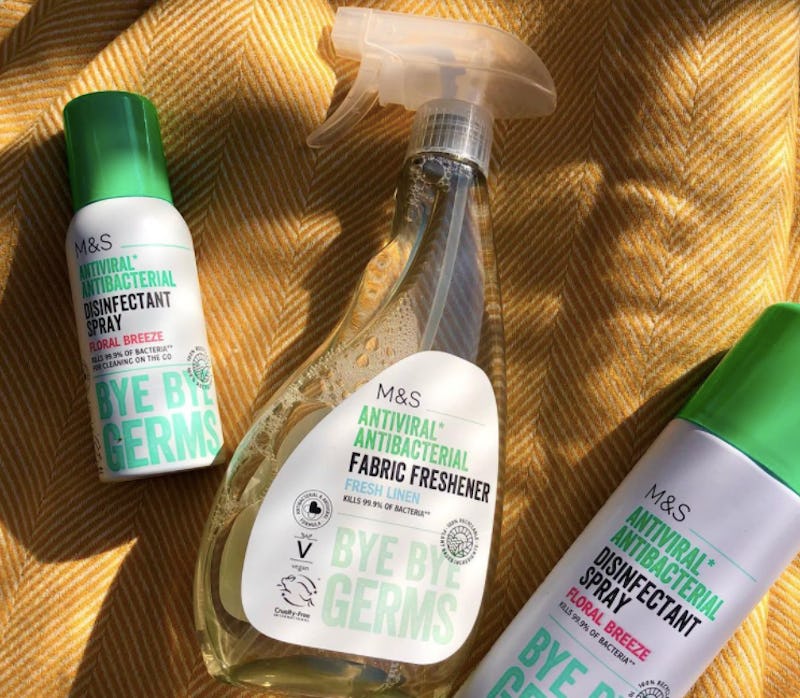 M&S
On May 17 pubs, restaurants, and cafés across parts of the UK opened their doors again for people who wanted to meet up with friends and sit indoors. While the easing of lockdown is welcome news for some, it may have left you feeling more conscious about COVID-19, especially if you haven't been vaccinated yet. By now, a mask and hand sanitiser will be permanent features in your bag – but there are other precautions you may wish to take. Just recently, a whole host of brands have launched antibacterial clothes sprays that promise to kill the bacteria that can cling to materials.
The World Health Organisation outlines that, right now, we know COVID-19 spreads when droplets containing the virus are inhaled or come directly into contact with the eyes, nose, or mouth. This is why masks and hand washing have been so crucial in preventing the spread. However, putting extra measures in place may make some people feel more at ease as the world slowly opens up.
It's worth noting that studies have suggested the virus doesn't survive for long on clothing in comparison to hard surfaces, but the risk still exists and you may be conscious of going from different venues and picking up bacteria on your clothing. With this in mind, I have listed six antibacterial clothes sprays that not only help you stay extra vigilant but also leave you smelling fresh and clean.