What Are 95% Mortgages & Will They Help First-Time Buyers?
Everything you need to know about the new scheme announced in Rishi Sunak's budget.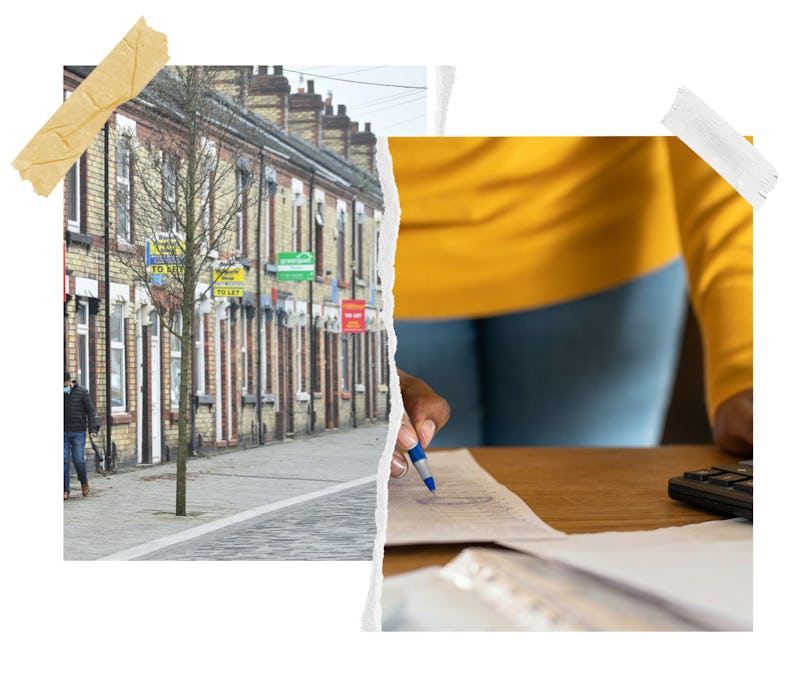 Nathan Stirk/Getty Images News/Getty Images / Shutterstock
On March 3, Rishi Sunak announced his new Budget for 2021. Many were focused on how the Chancellor of the Exchequer was going to help those looking to purchase property in the coming year, particularly first time buyers. With a Stamp Duty holiday being announced last summer amid the ongoing pandemic, property buyers were looking to see if this would be extended, and what else would be introduced, including the new 95% mortgages. But what are 95% mortgages, which came into effect today (April 19, 2021), and how can they help first time buyers?
Put simply, 95% mortgages are low deposit mortgages that allow buyers to only put down 5% of a property's total cost, with the rest being borrowed from lenders. This form of mortgage has been practically extinct in the years following the 2008 financial crisis, and particularly rare in the past year since the pandemic began. Due to the impact Covid-19 has had on the UK economy, most mortgage lenders have only been offering a maximum of 90% loan-to-value, meaning first time buyers have had to come up with a 10% deposit straight off the bat.
In fact, the Help To Buy scheme many first time buyers are familiar with was introduced thanks to the rarity of low-deposit mortgages. And now, Rishi Sunak's 95% mortgage promise hopes to be the latest scheme to put them back on the table to aid those who struggle to save for a deposit to get onto the property ladder.
I spoke to the experts to navigate the situation, and to lay out all the facts in simple, easy-to-understand terms.
This article was originally published on