How To Be There For A Mom Who's Lost A Child On Mother's Day
#4: Respect their rituals.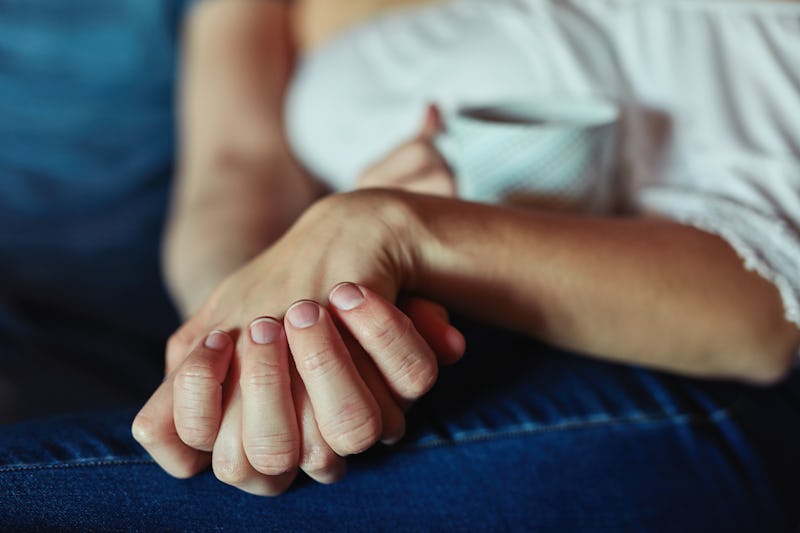 LumiNola/E+/Getty Images
Mother's Day can be complicated for anyone, but loss moms, or women who've lost a child, may need extra support. The focus on contented, happy families with healthy children in advertising and on holiday displays can be alienating or upsetting when this holiday comes around. If you're friends with someone who has lost a child or experienced a miscarriage, it can be difficult to know what to do or say around the holiday to make them feel better — but it is entirely possible to be able to help, in your own small way.
"Mother's Day can be made harder for loss moms because society views it as a day to celebrate," counselor Heidi McBain, LMFT, tells Bustle. "What does it mean if you're a mom who can't celebrate on this day, but can only see your loss (while everyone around is celebrating)?" Everybody — no matter their status as a parent or a child — will have different reactions to Mother's Day, so there's not a one-size-fits-all perfect reaction to every loss mom. With empathy and sensitivity, though, you can be a good friend on what might feel like a bad day. Here are eight ways to support a friend who's experienced the loss of a child on Mother's Day.
Being supportive of loss moms on Mother's Day is very important, whatever that ends up looking like. "At the end of the day, any acknowledgment or expression of love to someone who has experienced a loss is well-intended," says Wright. "You can better support your friend/family member/partner by directly acknowledging how hard Mother's Day may be for them as a loss mom and being open and receptive to what they need and want for support on that day."
Experts:
Heidi McBain, LMFT
Annie Wright, LMFT, Evergreen Counseling
This article was originally published on