This New Dating App Is Only Live On Thursdays
And it's for a very good reason.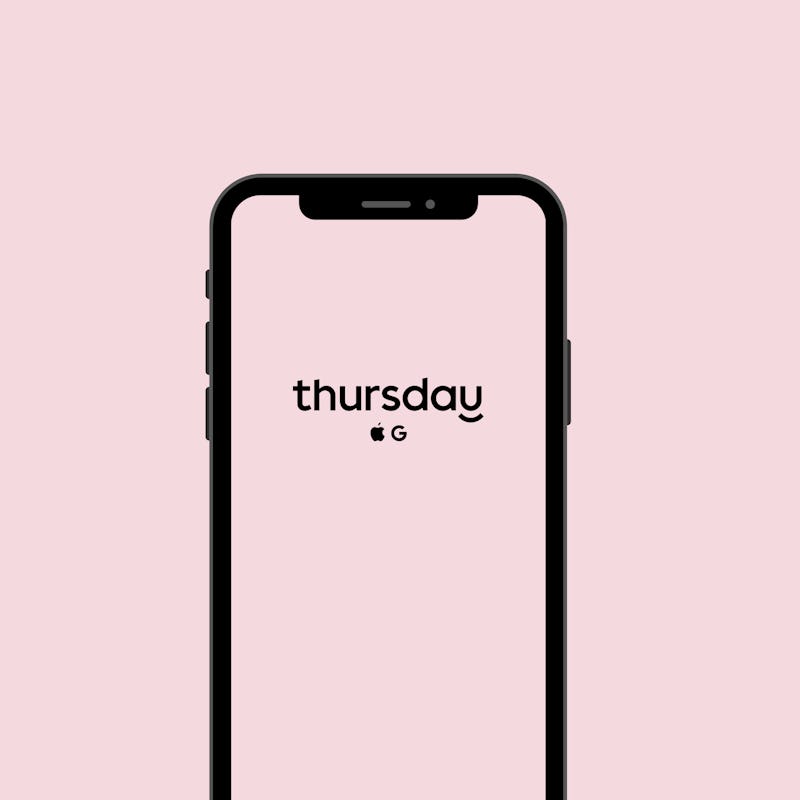 Thursday
After a year where dating has mostly taken place online, you'd be forgiven for feeling a bit fed up with dating apps. So if you're burned out by Bumble, at the end of your tether with Tinder, and having a hellish time on Hinge, you may be interested to know that a brand new dating app is about to enter the scene — and its fresh outlook on dating may just shake up your own mindset and motivation. Here's what you need to know about dating app Thursday, from how it works to when you can sign up.
Around 95,000 people are already signed up to Thursday across London and New York — a pretty impressive feat for an app that's not even launched yet. But what's the big deal? Well, as its name suggests, the app is only active for one day a week: Thursday. You can only match and chat with potential love interests once a week, meaning dating apps will no longer take over your life.
The founders behind Thursday (two single guys living in London, who wish to keep a low profile), were motivated to develop their new project as most entrepreneurs usually are: through a desire to create something not already out there. "We are fed up with sitting on dating apps. Getting a match isn't exciting anymore because of the time and effort involved in sparking a decent conversation which actually results in a date," they tell me.
"We want to change the way people think about dating. There will be an atmosphere of excitement and an appetite for conversation and dates because all the dating app admin will happen on one day," they add.
Intrigued? Here's what you need to know about Thursday.