3-Ingredient Snacks That Are Anything But Boring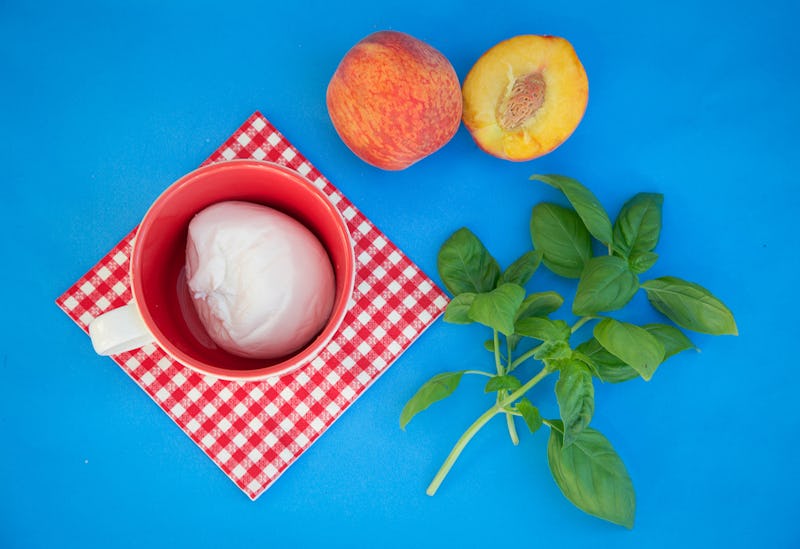 We're all busy with work, school, and everything in between, so finding the time to cook and grocery shop can be tricky. When you're strapped for time, it's almost too easy to be lured by quick fixes and packaged snacks. With that said, time constraints don't have to stop you from eating well, and a tiny bit of effort can make a huge difference.
Even if stopping by the store after a long day sounds like a daunting task, it's absolutely worth it — and significantly cheaper than ordering out. Whether you're culinarily inclined or not, these four simple snacks are totally satisfying and amazingly simple to put together. Cost-effective, fresh, and super tasty, these are great to have in your back pocket to inspire your own experiments. While home cooking can be intimidating for beginners, whipping up something impressive can be surprisingly easy. With a solid template like this, the options are endless.
We've partnered with Smucker's ® Fruit & Honey to give you inspiration for your next snack. Whether you're feeling something fresh and tangy, craving the comfort of something cheesy, or even looking to satisfy your sweet tooth, there's a trifecta of ingredients to get you there.
1. Watermelon Salad With Feta And Mint
Colorful, refreshing, and deceivingly complex.
This makes a great snack or easy side dish to kebabs, tacos, or whatever else you're cooking up.
2. Grilled Peaches With Basil And Burrata
Is anything better than a rich, creamy, fresh ball of burrata?
The sweetness of the peaches perfectly balances the cheese, while the basil adds a bright kick.
3. Grown-Up Grilled Cheese With Tropical Fruit Spread
Grilled cheese will never not be the ultimate in satisfying comfort food.
Aged gruyère balances the sweetness of the jam with a complexity unlike your standard after-school fare.
4. Vanilla Ice Cream With Strawberries And Balsamic
Trust me, this will be your new favorite combo.
The tart sweetness of balsamic and fresh strawberries make vanilla ice cream anything but ordinary.
Images: Bianca Consunji/ Bustle
This post is sponsored by Smucker's ® Fruit & Honey. Smucker's Fruit & Honey is bringing you easy ways to simplify your week by pairing delicious ingredients with super-easy recipes.