Kate & Neptune's 'SYTYCD' Performance Is Beautiful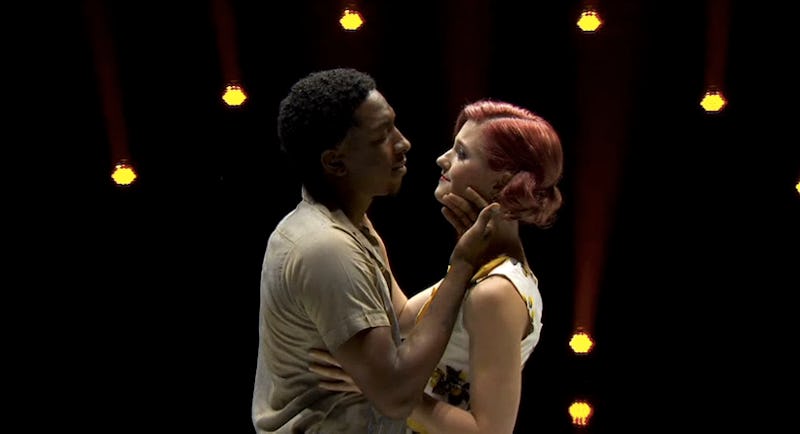 Every once in a while, a dance routine can really affect and inspire. When it comes to Fox's long-running dance competition series So You Think You Can Dance, however, that "once in a while" actually comes around quite often. And yet when these important routines do premiere, they aren't repetitive. They always tug at the heartstrings. On Monday night's episode, Kate and Neptune had the chance to take on one of those routines and its wasn't overly complicated or even controversial. In fact, it was because of its simplicity that it really made an impact. The story was just about a loving, established couple who happened to be interracial, and yet that fact didn't need to be overtly stated.
Kate and Neptune's dance wasn't overly complex in dance steps or purpose, it didn't feature the contestants portraying emotions about any difficulties or injustices they face regarding their relationship. The emotion just showed the dancers' characters showing their love for one another and the woman's worry over her lover taking on a dangerous profession. But that's what judge Nigel Lythgoe and I both loved about the routine. It didn't have to spell out the interracial aspect of the relationship, and it shouldn't have to.
Lythgoe spoke about a few instances of ignorance involving this very subject from when the show first premiered. He stated that in the first season of the show, he would receive letters from ignorant people who complained about the show having white and black dancers perform together. And Lythgoe continued by stating that he was so proud of how far we've come today, that this kind of dance didn't have to focus on the race of those involved in a relationship, but instead on the love.
Image: FOX