This Was The Best Moment On 'The Bachelorette'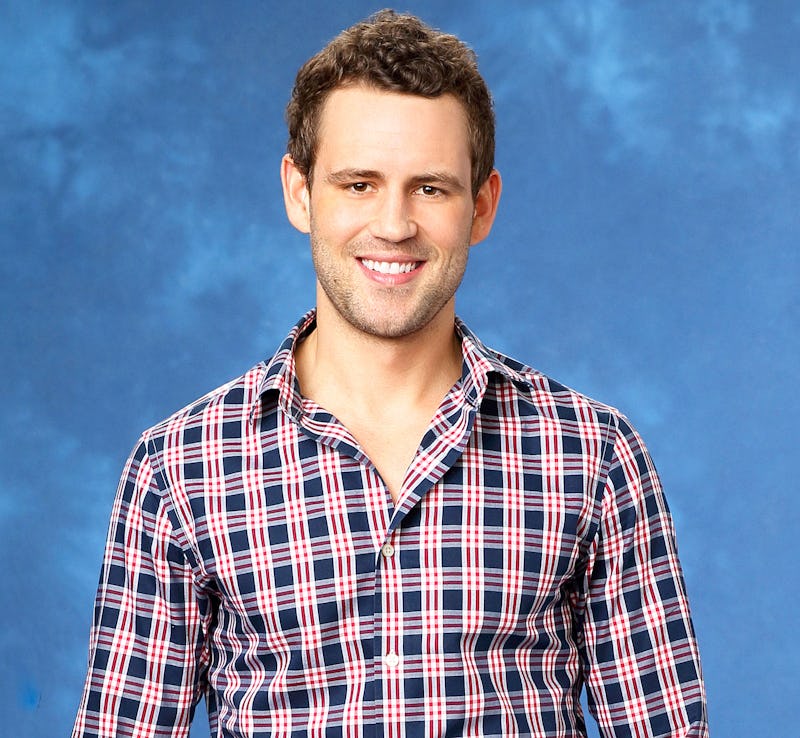 Spoilers ahead for the Bachelorette finale! Well, dang. That was excruciating to watch. On the 2015 Bachelorette finale, Kaitlyn Bristowe dumped Nick Viall as he pulled out the engagement ring to propose to her, after you know, exposing his heart and soul to her in front of millions of people watching at home. As much as I'm no fan of Nick, ouch. OUCH. That was rough. And Nick agreed. After having his heart-broken into a billion little pieces, the car pulled up and the poor guy had to hop in an head back home. But he didn't go without a "moment." Nick threw the engagement ring and his Irish ring into the bottom of the limo, at the floorboards, and man, it was epic. Nick was pissed! Throw those rings, boy.
From here on out, Nick's little expression of frustration shall forever be known "The Ring Toss." Kudos to him, truly, for figuring out how to make his mark, again, as he was dumped. The man really knows how to leave an impression, and The Ring Toss is one that will go down in Bachelor Nation history. And everyone is loving it. It's funny, it's emotive, it's catchy. Can we get a Ring Toss drinking game going for Bachelor in Paradise?
The Ring Toss is the biggest thing to happen in the limo since Ian's amazing exit rant, if I'm being honest.
Now the question remains, on next season's Bachelorette, will Nick take the girl on a carnival date? Show off his ring tossing skillz? I mean, check it out.
Swish.
Image via ABC