'Bachelor in Paradise's Location Is Awesome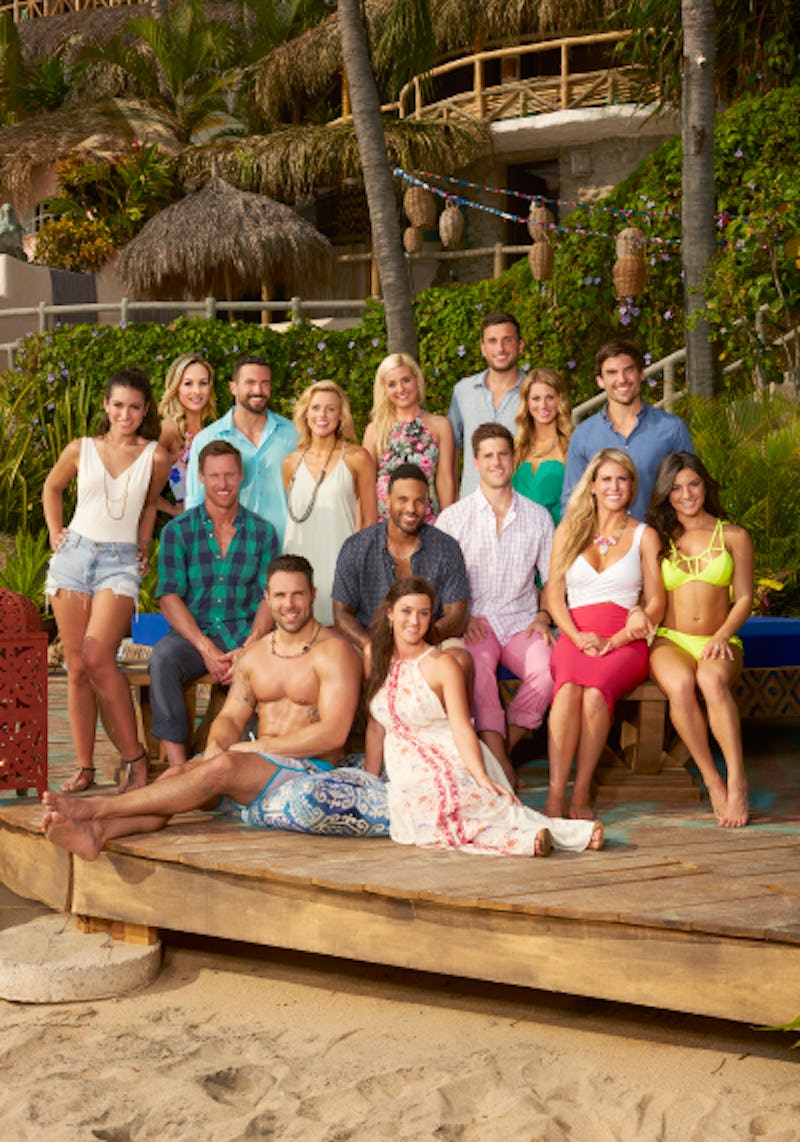 The Bachelor franchise can make any series sound fascinating, even when you know exactly what to expect. For example, the way they decided where Bachelor in Paradise Season 2 takes place made it seem like, well, paradise. Even though it's obviously going to be on a set miles away from the nearest resort, Bachelor in Paradise managed to make being a cast member on the show sound like the coolest vacation in the world. Season 2 was set in Playa Escondida, translated as "hidden beach." It's located on the Riviera Nayarit, an area that spans 200 miles of the Mexican west coast. I mean, that sounds like a place where if you don't fall in love, you're insane.
There aren't many things that can ruin a trip to the scenic and gorgeous Mexican beaches. One, of course, is bad weather, like the type that plagued all of Season 1 of Bachelor in Paradise (rewatch any scene from the season and I promise you will notice gray clouds and tiny raindrops hitting every and anyone attempting to fall in love). Another is having no Internet, books, magazines, interesting travel companions, or anything to do besides sit outside in bikinis for six hours a day. But, at least they're in the Riviera Nayarit! Here's what you need to know about the place.
It's Mostly A Resort Town
While the show probably did not pony up the serious dough needed if you're going to vacation in a resort like the Grand Velas, if you want to take a vacation to the Riviera Nayarit, that's what you should do.
The House Where The Cast Is Staying Has A Pool This Season
Last year the cast was pretty much forced to swim out in the ocean, and all of their conversations were lost or garbled. Now it looks like they have some kind of grotto/hot tub situation, and while I hope all of the contestants have good hygiene on this show in order to avoid a fungal situation.
It's Got The Beautiful Sunsets Down
The "sunset" lighting is a staple on Bachelor shows. It makes every single cast member look good. And, because it's on the west coast, that means lots of shows where the sun disappears over the horizon as two people start kissing.
There's a Big Tourist Attraction Nearby
These islands, called the Marieta Islands, have distinct formations — they're shaped like rings, with rocky cliffs and beach surrounded by shallow seawater — and a perfect spot for a date card.
Someone Claimed Raccoons Were In Their Hotel
Some disgruntled guests left a review on TripAdvisor complaining that because the windows had no screens, that Mexican raccoons kept entering their room at night. So, it makes sense now that they were always around for Clare to talk to.
Jorge Is The Resort's Real Bartender
But, I think he's found his new calling as a Bachelor show staple.
Image: Bob D'Amico, Rich Rowell/ABC (2); Granvelas Resort, ETremblay, binkwilder/Flickr (3); Giphy