This Boy's First Ever Bookshelf Will Make You Cry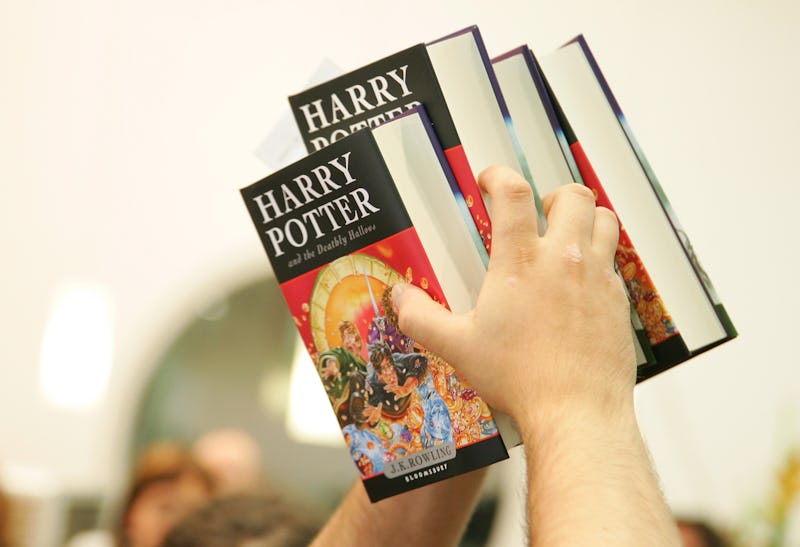 Andreas Rentz/Getty Images News/Getty Images
Never has a story brought so many book-lovers to tears as the tale of Matthew Flores, a young boy who resorted to reading junk mail because he couldn't afford to visit the library, until his kind-hearted mailman asked Facebook to send the 12-year-old books. Ron Lynch, a bibliophile himself, hoped that maybe a few of his friends might help out — but in fact the request went viral, reaching thousands of people across the world. Now, just a week later, Flores is the proud owner of over 500 books, and the packages just keep coming in.
Matthew now has his very own bookshelf in his room, and book-lovers will be thrilled to see classics such as The Chronicles of Narnia and The Secrets of Droon lining the shelves. Flores wants to read every last one, and told ABC News that he's most excited to read the Harry Potter series. I can't say I blame him.
If you grew up loving reading, you'll remember how important books can be, and how the characters you meet on those pages can feel like your best friends. Matthew Flores will finally be able to lose himself in the magical worlds books can bring you to, and he'd be forgiven for wanting to keep them all to himself. But no, the selfless 12-year-old told KSL that he wants to share all his new books with his friends. What a hero.
Ron Lynch, the mailman who made this boy's dreams come true, said it best when it comes to the magic of childhood reading. "Books take you places you've never been before," he told ABC News, "and I wanted him to be in other worlds." Everyone else is crying too, right?
Image: Andreas Rentz/Getty Images