Fans Are Feeling Carly's New Look On 'BiP'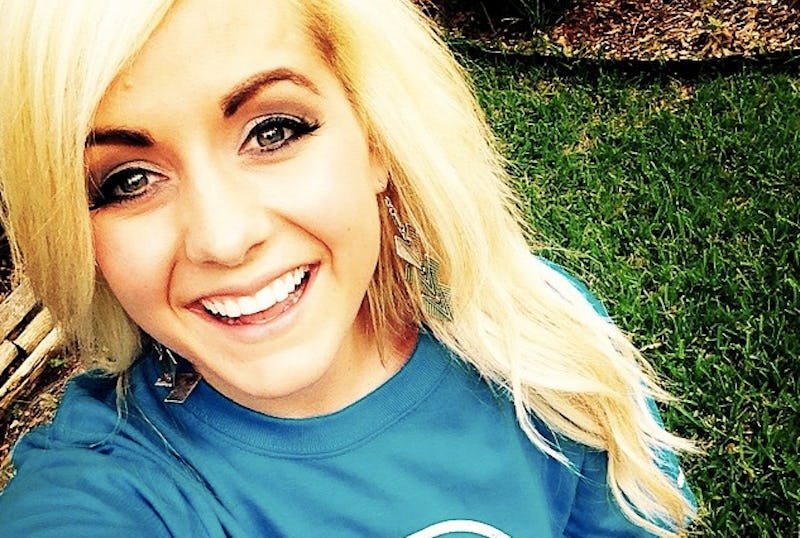 Not sure if you die hard Bachelor fans caught this, but yes, that's Carly from Chris Soules' season on Bachelor in Paradise. You probably didn't recognize her because she has changed her look. A lot. But yes, that's our girl, the professional cruise ship singer back for the right reasons to find love on national TV. So, what's so different about Carly Waddell? Right off the bat, fans can acknowledge that her eyebrows, and her hair, have changed.
If you're having a little trouble remembering Carly, she was most well-known on Chris' season for telling Chris that Britt is a fake, and for, well, having an eyebrow shape that people decided to comment on. But now that Chris has moved on with Bachelor winner Whitney, then broken up with Whitney; and now that Britt lost the competition to be the Bachelorette, then dated shunned contestant Brady, then broke up with Brady ... things are just as topsy turvy as ever. Point being, Carly has a chance for a fresh start on BiP, and her look is just as renewed as her chances.
She was known as telling it like it is on Chris' season, and in paradise? Fans should expect nothing less. She's got Bachelor in her blood (brother Zak was on Desiree's season, and lost) so there's no reason to think that Carly won't be in this to win it.
And according to fans, her new look can't but help her to go far.
For what it's worth, the difference in Carly's look from Chris' season to Bachelor in Paradise is evident.
On The Bachelor with Jade:
And on Bachelor in Paradise with Jade:
Good luck to Carly. Here's hoping she and her brows find love.
Image via CarlyWad/Instagram