Christian Bale's Transformation for 'American Hustle' & 9 Other Times He's Morphed For a Role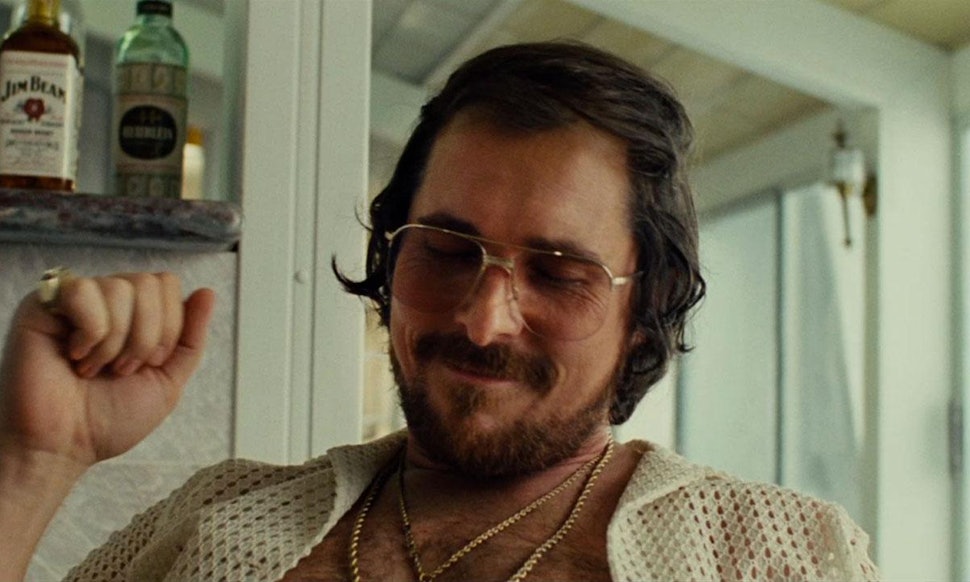 It's no surprise that Christian Bale fully committed to his role for David O'Russell's American Hustle , out later this month, because the Oscar-winning actor has done it so many times before. Bale sports an epic beer belly and a serious comb over that would make Donald Trump jealous in the film based on the FBI's late '70s ABSCAM operation. And Amy Adam, who plays Bale's mistress and partner in crime in the film loved it.
The actress told E! at the film's L.A. premiere that she thought Bale's physical changes for the role were awesome. "He's so committed and still so amazingly sexy with the belly and all. Comb-over, belly—who cares? He's hot," she said about her costar and even though we haven't seen American Hustle and the character in all of his glory, we may have to agree.
Take a look and marvel at how Bale's transformed his look for characters in the past.
'Out of the Furnace' (2013)
Pre-epic weight gain for American Hustle, Bale was a recently released from prison, scruffy, buff brother to Casey Affleck in this revenge-thriller out on Dec. 6. Tattoos and that enviable hair, yes.
Image: Relativity
'The Fighter' (2010)
To play the drug addict boxing trainer Dickie Eklund to Mark Wahlburg's title role, Bale ran for hours on end to drop an epic amount of weight.
Image: Paramount
'I'm Not There' (2007)
Skinny and clean shaven to play young folk musician Jack Rollins in the Bob Dylan biopic.
Image: Weinstein Co.
'Rescue Dawn' (2006)
Back down in weight again to play a shot-down German-American who's captured by villagers during the Vietnam War.
Image: MGM
'Batman Begins' (2005)
A year later, Bale was back in fighting shape for the first installment of Chris Nolan's Batman trilogy.
Image: Warner Bros.
'The Machinist' (2004)
Bale's most extreme body-morphasis to date, he lost a whopping 63 pounds to play insomniac Trevor Reznik.
Image: Paramount
'American Psycho' (2000)
Clean shaven, sociopathic, and tan as Patrick Bateman.
Image: Lionsgate
'Mary, Mother of Jesus' (1999)
Flowing locks and facial hair were all Bale needed to play Jesus Christ for this TV-movie.
Image: NBC
'Little Women' (1994)
I just couldn't help myself with this one. Laurie might have been my first actual film crush.
Image: Columbia