Do Jade & Tanner Have A Shot At A Future Together?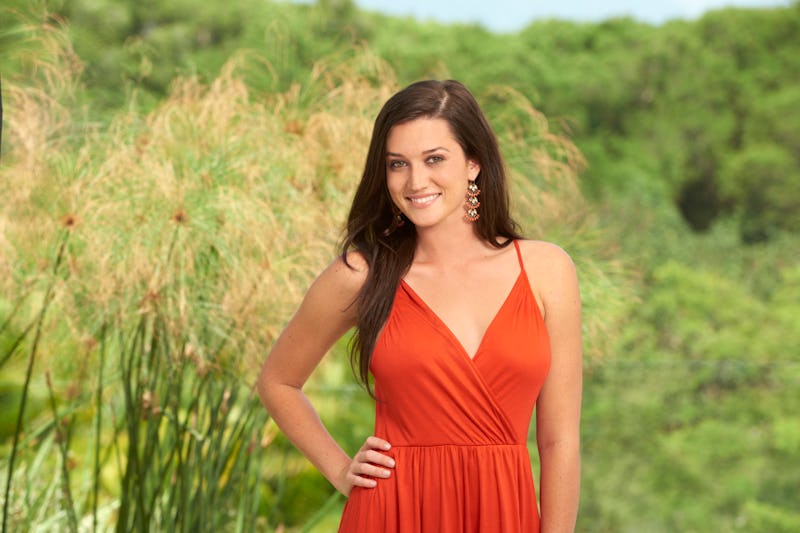 It's still pretty early in the grand scheme of Bachelor in Paradise — like, premiere week early — but people are already starting to pair off, and it's clear to see who this season's big romances are going to be. In the first couple of episodes, it was clear that Jade and Tanner had some definite chemistry, and now, their relationship has officially been blessed by the BIP queen. On Monday night's After Paradise after show, Lacy Faddoul (now Grodd) approved of Jade and Tanner's relationship, so obviously, they're meant to be.
Lacy appeared on the After Paradise premiere (alongside Ashley Iaconetti and Scandal stars Katie Lowes and Joshua Malina, strangely enough, and comedian Jenny Mollen) and when it came to deciding which relationship had the most staying power, Lacy definitively answered Jade and Tanner. And I can't help but agree with her. There's definitely something there, and even though it's early to tell if it's going to last, I think they're in it to win it.
Because let's be real: They're exactly what each other is looking for. Tanner had never had a one-on-one date before, since he didn't get one with Kaitlyn on The Bachelorette, so Jade was able to give it to him when she had the date card. And between their dip in the ocean and their romantic dinner, it's clear that they've already hit it off.
I'm feeling super optimistic about this relationship, guys. Fingers crossed we see them tie the knot on the beach in paradise next time around! And hey, maybe this storm that Tanner is talking about is a storm of emotion?
Image: Bob D'Amico/ABC