Watch The Official 'Deadpool' Trailer — VIDEO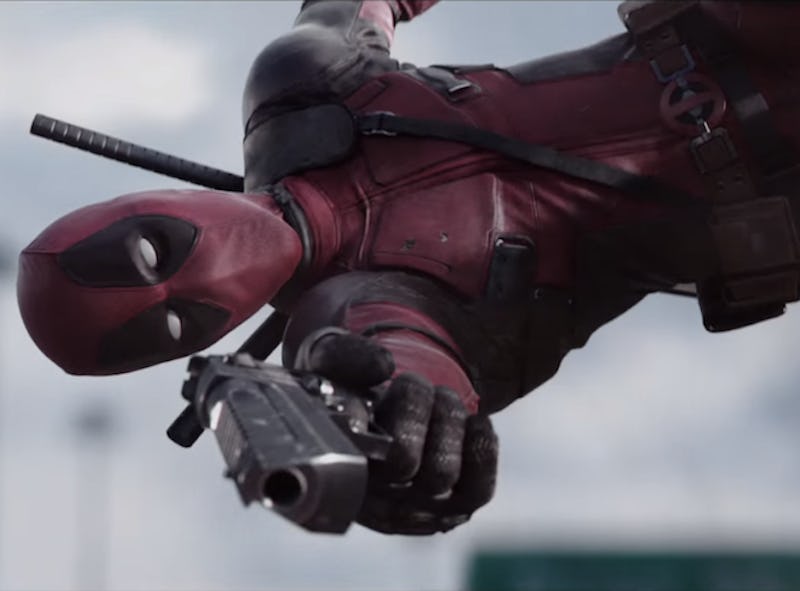 Sure, you probably already watched the Deadpool trailer that leaked from Comic-Con last month, but not only was the quality pretty grubby, you really couldn't appreciate the glorious return casting of Ryan Reynolds as Wade Wilson. But have no fear because 20th Century Fox released the official Deadpool trailer online Tuesday, and it's time to get excited. The video lives up to every expectation you ever had for the highly anticipated film, and the film's February premiere already feels so far away.
Released as a red band version (because how else could you showcase Deadpool in his true colors), the trailer shows Wade's backstory as a cancer patient who undergoes an experimental procedure to become the self-regenerating, bad-mouthed antihero we love, love, love. With his comical antics and merciless approach to beating the bad guys, Deadpool is a fan favorite, and people have been waiting a long time to see the "Merc with a Mouth" get his own shot at the silver screen.
No, the Deadpool in X-Men Origins: Wolverine does not count. This Deadpool has no problem popping a single cap through three henchmen's heads. This Deadpool will scream "motherf*cker" because he can — it's a R-rated film. And yes, from the looks of the trailer, this Deadpool will break the fourth wall and talk straight at you.
Deadpool hits theaters Feb. 12, 2016, and you better go since Reynolds has said he won't play a superhero again, though I have a feeling that talks of a Deadpool sequel are already happening. I mean, just check out the trailer below and try to convince me this will be the last time we see the man in red.
Image: 20th Century Fox