Wanna Party Like Zac Efron?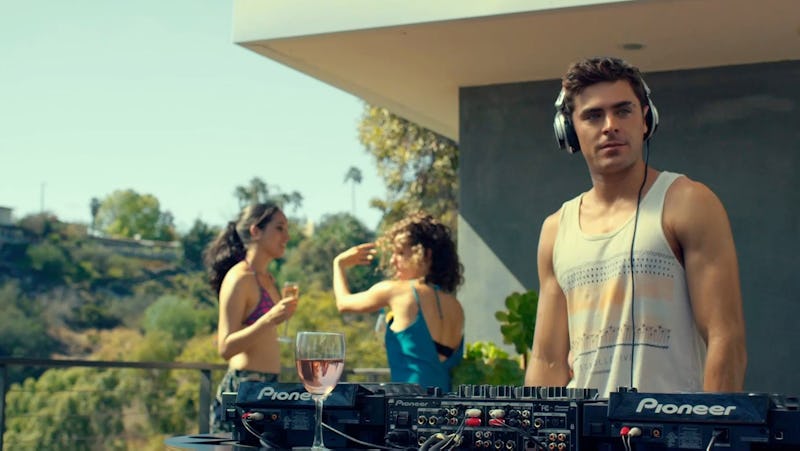 Some of the most listened to artists in America today utilize little more than their laptops and innovative minds to create tunes fans go nuts for. Calvin Harris, David Guetta, and Avicii are the highest paid DJs in the world, and their seemingly unattainable success and lavish lifestyle is attractive to novice spinners. Such is the case of Zac Efron's character in We Are Your Friends , the story of one young DJ who's attempting to make it big in the world of EDM. Co-starring The Hunger Games' Wes Bentley as Efron's mentor, and Gone Girl's Emily Ratajkowski as Sophie, the mentor's girlfriend and Efron's immediate crush, the film is a fun summer movie about the popular music scene and the relatable struggle so many millennials face today.
To promote the film, Warner Bros. is hosting special screenings of the film, which hits theaters Aug. 28, followed by special after-parties featuring stellar DJs like Hook N Sling, Pyramid, and Anna Lunoe. The screenings will take place across the U.S. and Canada (and select European cities) starting Aug. 14., and you can sign up now, right here, to get on the list.
Who knows, maybe Zac Efron himself might make an appearance.
Watch the trailer for We Are Your Friends below:
Images: Warner Bros.