Will The Lehwalds Return For More 'Becoming Us'?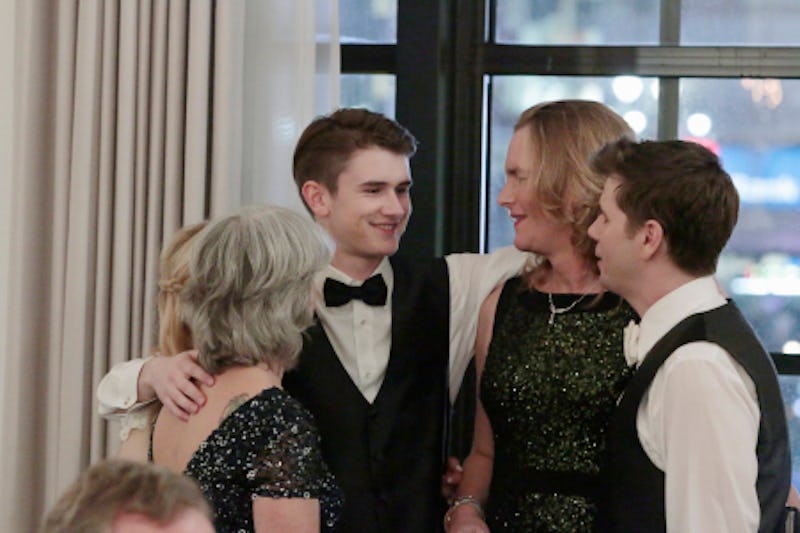 Watching your parents go through a divorce is hard, and having to adjust to that big life change while one of your parents comes out as transgender must be extremely difficult. Ben Lehwald not only went through this, but allowed ABC Family to film his experience for the docuseries Becoming Us, which airs its finale on Aug. 10. For Ben, this will always be a part of his life as he continues to bond with both of his parents and adapt to all of the changes in his own life. So, will Becoming Us be renewed for another season on ABC Family?
The network hasn't made an official announcement yet, but it's not looking good. While specific ratings aren't available, a few moves made by ABC Family suggest that Becoming Us doesn't have as many viewers as it would like. For starters, the show put blocks of episodes on sister networks, like Fusion and Lifetime, in the hopes that people will get hooked and watch the rest on ABC Family. Later, it swapped timeslots with Chasing Life. The big question now is whether any of these moves worked. If they did and Becoming Us found an audience, maybe it will go on for a second season. If not, well, wave goodbye to the Lehwald family.
If Becoming Us is not picked up for Season 2, it'll be sad to see one of the few series focusing on transgender people leave TV, but there are other shows out there that offer different perspectives on the trans experience. Here are a few to check out while we wait to hear about the fate of Becoming Us.
Transparent
This 11-time Emmy nominated show is the most direct influence on the creation of Becoming Us, since it's about three siblings adjusting to their parent's transition. Jill Soloway created Transparent based on her own experience with her parent (though it's been fictionalized, obviously). And, unlike Becoming Us, this one has already been renewed for a second season, which begins Dec. 4, so you can catch up and still look forward to new episodes. Unfortunately, though, the only way to watch it is through Amazon Prime.
I Am Cait
If you liked the documentary aspect of Becoming Us, I Am Cait is the docuseries about the real life of Caitlyn Jenner. The eight-episode series premiered on E! at the end of July, so you have a couple episodes you need to catch up on, but then you'll be set until the beginning of September. Don't keep your hopes up for much aft that, though—the show lost half its audience for the second episode, so a second season looks dicey right now.
New Girls on the Block
New Girls on the Block is another docuseries and, like Becoming Us, its focus is on unfamous people. The Discovery Life show followed a group of six transgender women through their typical day-to-day. The six-part series aired back in April, and there's been no talk of a second season, but you can always go back and watch the old episodes if you haven't yet.
I Am Jazz
In a twist on the Becoming Us formula, in the reality series I Am Jazz, it's the teen who is transgender and the parents who have to help her through the transition. The show begins as Jazz, who is just 14 years old, is entering high school. The series premiered on TLC in mid-July and is only scheduled to run until mid-August, but its season is longer than the others (at nine or 10 episodes), so there are a lot of back-episodes for you to watch.
We still have a long way to go before there is adequate transgender representation on TV, but thanks to these series, it's a start.
Images: Giovanni Rufino/ABC Family; Discovery Life