Gabi Gregg's Lookbook For ASOS Is Pure Slayage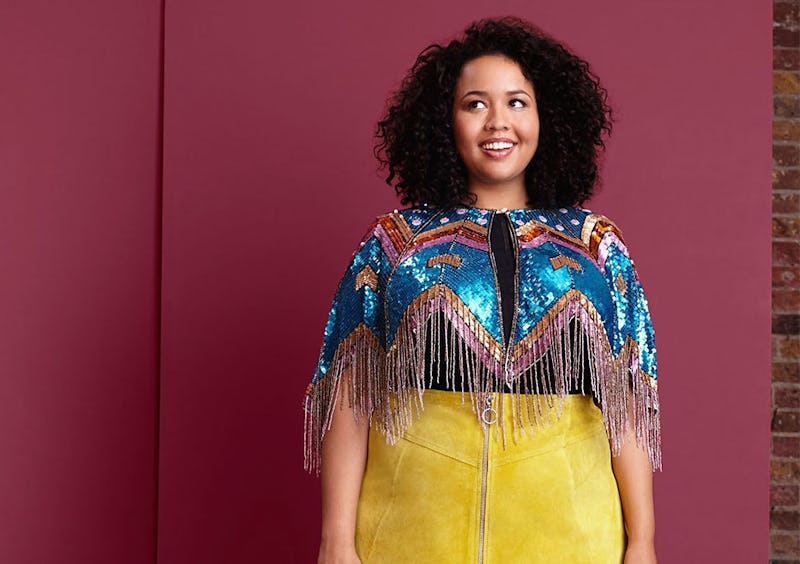 I know that Labor Day isn't even really in our sights yet and, true, fall is a whole month and a half away, but Gabi Gregg and the ASOS Curve Fall Lookbook have me wishing for crisp autumnal temperatures right now. The plus-size fashion guru of Gabifresh and the brand that helped redefine the curve market with its perfect mix of trends and basics sold in plus sizes couldn't be a better pairing. In fact, they're making me want to ditch my sundresses and shorts for faux fur, sequins, and suede everything, ASAP.
Gregg explained on her blog that this wasn't just a random modeling gig or an everyday shoot, but a meaningful experience for her as a whole:
"I feel like it's not even necessary to say how much it means to me to be a part of this — you guys know how much I love ASOS. I shopped there even before they started the Curve section and blogged asking for your help in 2009 when they thought about bringing plus sizes to their website [...] I've been blogging a long time, and they are the one brand that I've always dreamed of working with, so I couldn't be more grateful for this!"
Gregg looks, of course, amazing with her perfectly mussed curls and a glowy, natural makeup look, both of which are oh so '70s with a fresh feel. Between this and the Ava & Viv fall lookbook, I'm feeling very #blessed by Gregg's beauty and talent this month. Can we have her in all the lookbooks please, plus-size brands?
Gregg modeled nine looks and, while it seems hard to rank a pink faux fur coat and a white mock turtleneck dress, the outfits just get better and better. The glimpses of a sultry floral maxi dress, sequined caplet, suede skirts, and glittery gowns are only sneak peaks of the brand's full collection, and I already want it all. Sorry in advance, bank account.
The clothes aren't on the e-commerce site just yet, but my body is ready. I'm savoring every last second of summer but, thanks to ASOS, I'm not going to be mad when it's over.
Images: Courtesy Gabi Gregg x ASOS Curve