Is Ben H. Dating Another 'Bachelor' Star?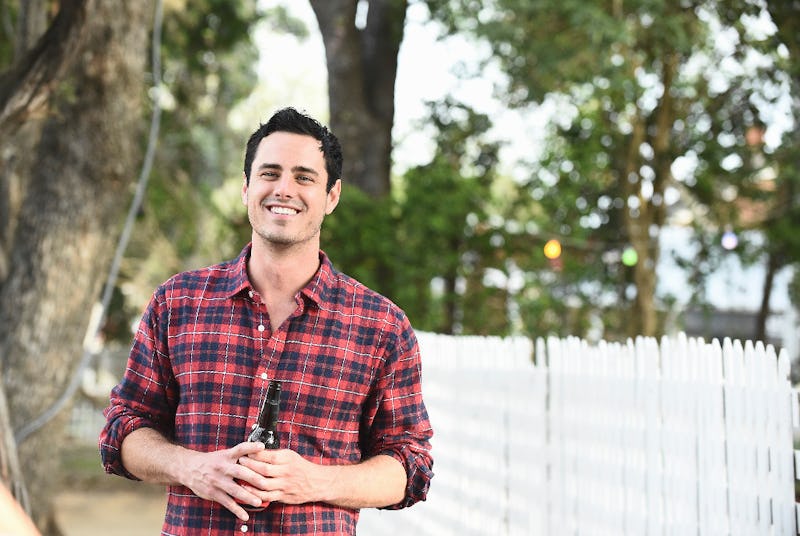 As Bachelor nation sits around waiting for the big announcement of who the next Bachelor is, we first need to make sure frontrunner Ben H. isn't dating anyone. If you've been a Bachelor/Bachelorette fan long enough there is one thing you know for certain, and it's that all former cast members hang out together. All. The. Time. A few weeks ago E! News reported that Ben H. and Tenley are "hanging out" and before you freak out and worry that Ben H. might not be the Bachelor, it doesn't actually seem like there is any truth to this rumor at all. For now, Ben H. is probably still in the running to become the next Bachelor.
As far as his dating life beyond the Tenley rumors, the only other girl Ben has a picture with since the show ended is Megan Firestone, a producer on the show, so it seems unlikely that there is any romance going on between the two of them. Ben H. captioned the pic, which was taken while they were still filming in Ireland, "My roommate and Bachelorette guardian for 192 straight hours @mfirestone12. She will admit I may be the worst wing man, but I do know how to watch chick flicks, so I may be a decent roommate myself."
I personally don't know how you could hang out with Ben H. and not want to hook up with him, but that's why I could never work on that show. Back to Tenley, though, here are some clues that prove Ben H. and Tenley are not a thing, and Ben can still be our Bachelor after all.
They Hung Out In A Group Of Former Contestants
There have only been two photos of Ben H. and Tenley together. One of which, she was visiting Denver and met up with both Ben Z., Ben H. and JJ for the night. She was "hanging out" with all of them together. Plus, it was post-Bachlor In Paradise filming and she and JJ are friends.
She Hung Out With JJ And His Daughter
On that same trip she went and hung out with just JJ and his daughter. That seems more intimate to me than her in a group of former contestants. But, again, once you're in Bachelor nation, you hang out with all former cast members.
They Have No Twitter Interactions
Have you guys noticed that every single person on the show has a Twitter and they are all super active? They constantly talk to one another via social media, so if there was any flirtation happening between Tenley and Ben they might have at least said something to one another on social media. As it turns out, they haven't.
The Second Photo Is Totally Innocent
The other photo of Ben and Tenley together was taken at the Men Tell All filming. She posted it to tell everyone to watch, and, again, it's a group of people, not just the two of them. So, there's nothing really suspicious here.
There you have it. Two photos that prove nothing and one "source" saying they are "hanging out," but said nothing about dating. I think everyone can relax and expect a Ben H. Bachelor announcement in the near future.
Images: ABC/Felicia Graham