The Things Makeup Artists Wish You Knew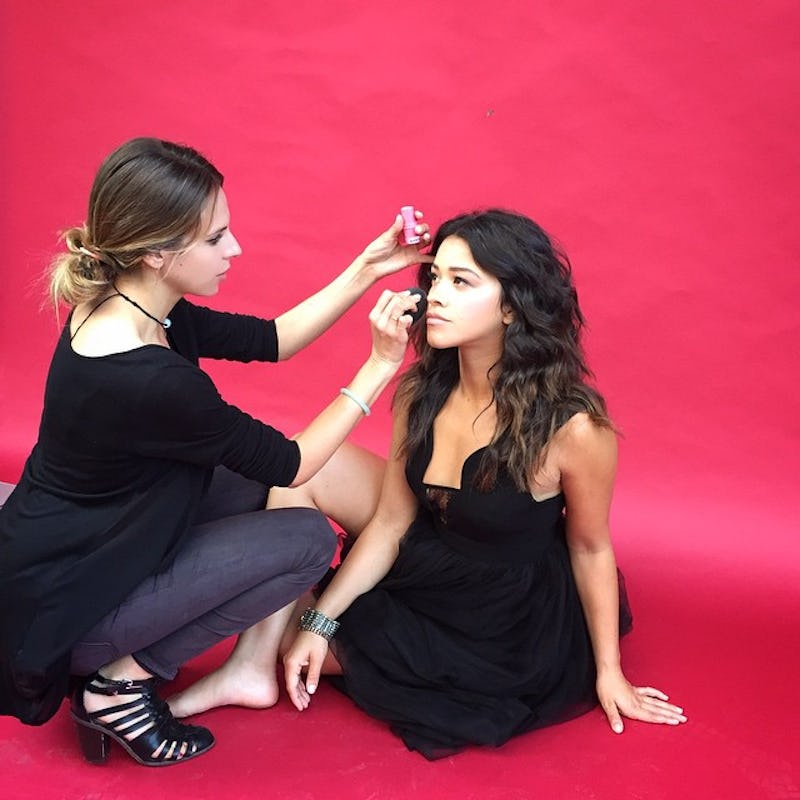 Since you probably don't have a contact list full of glam squads at the ready, relying on the mirror and an occasional Internet trend is the easiest way to get through your makeup routine. But there are so many things that makeup artists wish you knew. And I mean, why not trust them? They get to play with the prettiest palettes on some of the prettiest people around. That basically makes them makeup gods.
Since beauty trends are sprouting like weeds — take this weird bubble nail trend, for instance — it's hard to know when your brows are way more f-ed up than they are fleeked out. I myself have fallen victim to over-filling. Luckily, Allure got nine of the top makeup artists together to fill us in on the number-one makeup moves that they believe we all need to stop making. So now we have a list of don'ts that needs to be printed out, laminated, and recited before bed every night.
Maybe it's because my makeup routine really only consists of brows, mascara, and sometimes a lip, but I think you'll find the list to be quite reasonable. So preheat your personal laminator and get ready to adopt a new makeup mantra. Here are nine things professional makeup artists wish you knew not to do.
1. Being Too Heavy Handed
One of Nicole Richie's makeup artists, Beau Nelson has been behind the scenes and knows that tons of makeup doesn't even look good with professional lighting. And since our culture is so Instagram-heavy, he worries that trying to achieve "a look" is all women are after.
2. Drawing On Your Brows
Quinn Murphy has worked on tons of brows (like those of Gigi Hadid and Olivia Palermo), so he knows what good ones look like. Murphy suggests that instead of making your eyebrows square and hard, follow the hair with a lighter color. Don't change your brows; work with them.
3. Piling On Foundation
I feel like if I were going to listen to anyone about foundation, it would be the guy who does Ciara's makeup, because it honestly never looks like she's wearing anything. And that guy would be Vincent Oguendo, who much prefers a lightweight tinted moisturizer to a heavy foundation.
For more tips straight from the pros, head over to Allure.com.
Images: Carissaferrari/Instagram