Did 'BiP's Joe & Samantha Already Know Each Other?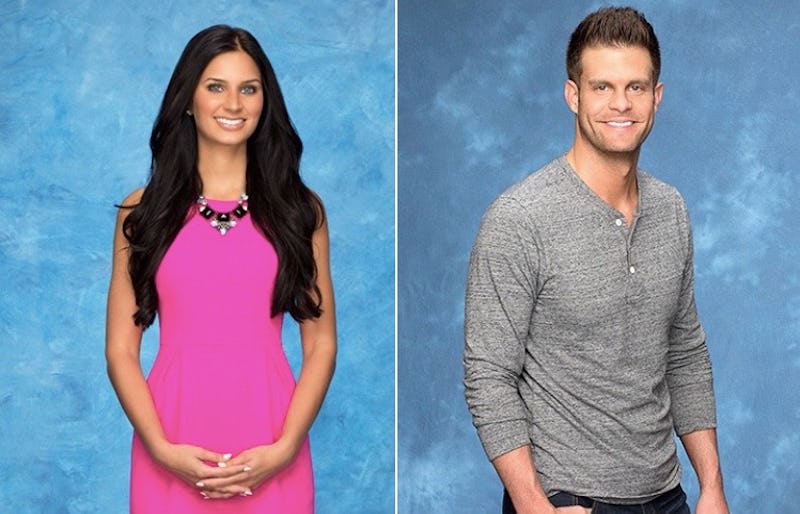 Tonight's Bachelor in Paradise kicked off with Joe accepting Juelia's rose as he declared to the cameras, "Rose before bros" because he had his sights set on someone else: Samantha, who walked into Bachelor in Paradise and asked Joe on a date without any hesitation. Still, Joe swore up and down to everyone who would listen that he and Sam didn't know each other prior to this season. However, considering Sam had about 30 seconds total screen time during her time on The Bachelor, it seems that Joe and Sam met before Bachelor in Paradise. There's no way he would have fallen for her based just on her Chris Soules' screen time. In fact, the other guys on the island insisted on it. "I personally knew that Sam and Joe had been talking prior to the show because Joe told me," Tanner told the camera.
It certainly seemed like they knew each other when it came to their steamy date. The first portion of their date consisted of doing a photo shoot for People's "Beach Bodies" issue. Executive Editor Kate Coyne commented that they had a "connection" going on, which was clear to everyone watching at home as well. After the photo shoot, Joe and Sam looked mighty comfortable with one another as they made out in the hot tub.
"She's the most beautiful woman I've ever seen, so I don't care what people think," Joe said about her after their poolside makeout. For most of the episode Joe maintained that he'd never talked to her before, but towards the end of the episode he came clean, saying the two had chatted prior to the show. "I did talk to Samantha for about a month via social media, text messages, and phone calls," he admitted.
Only time will tell if they can make it through filming and into real life, though. Although, since they knew each other prior to the show, they definitely have a leg up.
Image: Craig Sjodin/ABC (2)