How Long Does Female Viagra Last?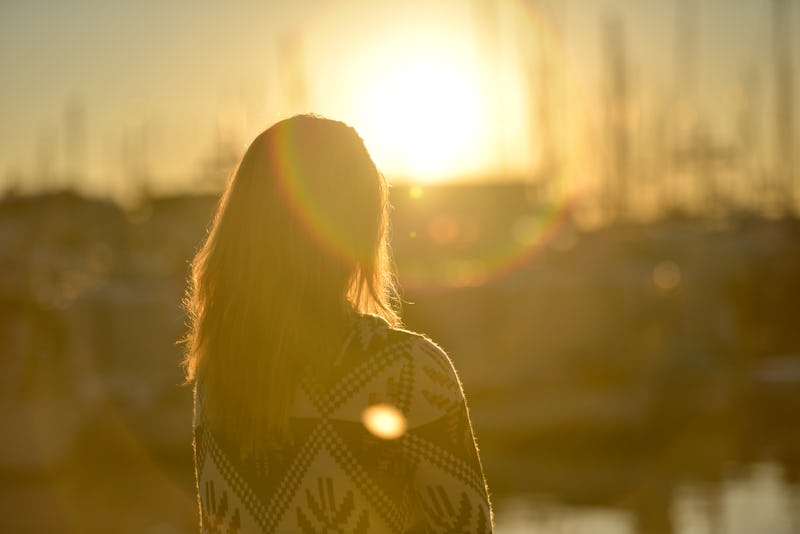 Once a woman gets a prescription for female Viagra, now known as Addyi, and starts taking the daily pill, then what? How long does female Viagra last? It operates differently than the men's version, so it'll enter the bloodstream immediately but could take four weeks before results are evident. "If there is no response in eight to 12 weeks, many women will be advised that this medication should be stopped and they may not be a responder," Dr. Michael Krychman, one of the doctors on the scientific advisory board who testified at the open forum at the FDA meeting, tells Bustle. "The medication is certainly not for everybody. But it worked very, very well for those who took it and responded to it." The drug was studied in over 11,000 women and a woman has "over a 50 percent chance of benefitting from it," Krychman says. The effects of the pill last as long as the woman is taking it (and no withdrawal symptoms have been uncovered once it is stopped).
The pill is meant to achieve these three primary things:
provide an increased higher number of satisfying sexual events
increase sexual desire
lower distress
"Flibanserin works on key chemicals in the brain to restore women's sexual desire. It will take up to four weeks to work but, once it does, in trials, it continued to show statistically significant improvement at every measurement point out to six months. Some women were in trials for 12-18 months. Flibanserin isn't an on-demand drug," says Dr. Krychman. "This is a non-hormonal medication that gets women with a deficiency back into normal ranges. Their desire, their satisfying sexual events, and the reduction of their distress put them in the normative range of their peers who don't have the disorder. While it won't work for every woman with HSDD, we wouldn't expect that from any drug. For the majority of women it did work for, the improvements are significant and meaningful to their lives."
Cara was on a one-year trial of the medicine and loved the results. After her sex drive decreased, it caused marital strife in her relationship with her husband, Ryan. "He'd be lying next to me and I could just feel his anger and sadness in the air," Cara told Marie Claire. When the opportunity came up to participate in the trial, it changed everything. For instance, they went from having sex twice a month to twice a week. It also increased their interpersonal communication. "There were ripple effects through every aspect of our lives… Flibanserin helped me remember that person I used to be," she said… until the study ended.
Come October 17, I bet Cara will be first in line for Addyi. "I've seen thousands and thousands of women suffering without a medical treatment option," Dr. Krychman said. "To imagine the effect this might have on their lives and the lives of their partners, this is the kind of moment that reminds me of why I became a caregiver in the first place. I have a lot of women patients who will certainly benefit from it."
Want more of Bustle's Sex and Relationships coverage? Check out our new podcast, I Want It That Way, which delves into the difficult and downright dirty parts of a relationship, and find more on our Soundcloud page.
Images: Pexels; Giphy