How To Throw One Last Ultimate Summer BBQ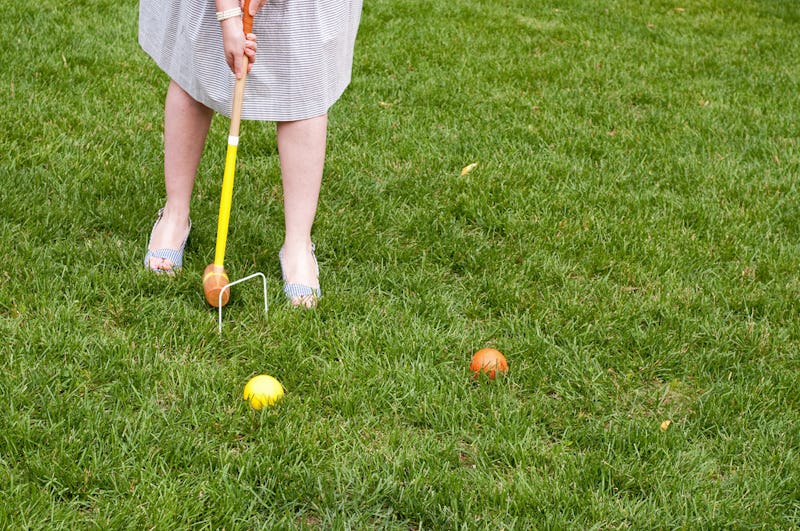 Summer is quickly winding down, so who can blame you for trying to squeeze in one last amazing backyard barbecue? After all, summer is the perfect time for grilling, playing lawn games, enjoying some delicious beverages, and soaking up the sun, and these end-of-summer barbecue ideas will help you enjoy it all while you can. You'll likely need those memories to pull you through the seemingly never-ending winter.
Alright, so maybe I'm exaggerating just a little. Winter isn't that bad, and there are still plenty of things you can do for fun in the winter months. But, none of them can ever quite top the glory that is the ultimate summer barbecue.
Think you don't have time to pull off one last backyard bash? Think again! You still have plenty of time before the weather starts to turn — so you might as well use it to throw the greatest end-of-summer party there ever was.
If I've finally convinced you to invite all of your friends over for one final hurrah — but you aren't really sure how to start planning — have no fear! I've got your guide to planning one last ultimate summer barbecue right here. So, grab your grilling spatula and croquet mallet, and let's get ready to send summer off the right way.
1. Invite your friends early
First things first, it's not going to be much of a party if nobody can be there. And, chances are, all of your friends are busy trying to squeeze in a bunch of different summer activities, too. So pick a date, and give your closest friends a heads up early to make sure you get a good turnout.
2. It's all about the food
If you're billing this thing as the "ultimate backyard barbecue," you better make sure you have some amazing food. Do your research, and find some delicious grilling recipes to whip out at your get-together. Red wine burgers or Mexican grilled corn anyone?
3. OK, it's really all about the drinks
Not super confident in your grilling abilities? Well, luckily nobody really cares about the food if the drinks are good (and strong!) — and there are plenty of summer cocktails that are tasty and refreshing. Offer up some watermelon rum punch, pineapple mojitos, or peach margaritas. Or, save your guests the trouble of deciding, and offer them all! You're sure to have a great party if you go that route.
4. Put together the perfect playlist
Your party needs an amazing soundtrack to set the mood, so assemble a playlist fitting for the ultimate summer party. Don't be afraid to pull out some of your old-school favorites either. The Fresh Prince's "Summertime," Len's "Steal My Sunshine," and anything by The Beach Boys are all perfect summer tunes.
5. Don't forget the lawn games
Now is one of your last chances to play a bunch of your favorite backyard games. So, haul out cornhole, croquet, or bocce ball, and invite your friends to a little friendly competition. Want some extra fun? Use your summer cocktails, and turn it into a drinking game.
6. Add a fun twist
Of course, the traditional backyard staples are great. But, if you want your final backyard barbecue to be a memorable one, try thinking of a fun twist or element you can add. Whether it's an outdoor movie or a giant slip-n-slide, you'll all have a blast doing something different. Plus, I'm willing to bet you'll have the most unforgettable barbecue of the summer.
7. Take tons of pictures
Instagram or it didn't happen, right? But really, with all of these fun elements colliding in one evening, you're going to want pictures. The sunny snapshots will have you immediately looking forward to next summer. Good luck ever topping this barbecue, though!
Have the ultimate summer barbecue by making this super easy watermelon keg. For more awesome ideas, visit Bustle on YouTube.
Images: Kevin Harber/Flickr; Giphy (7)