Best Songs For Your Alternative Summer Playlist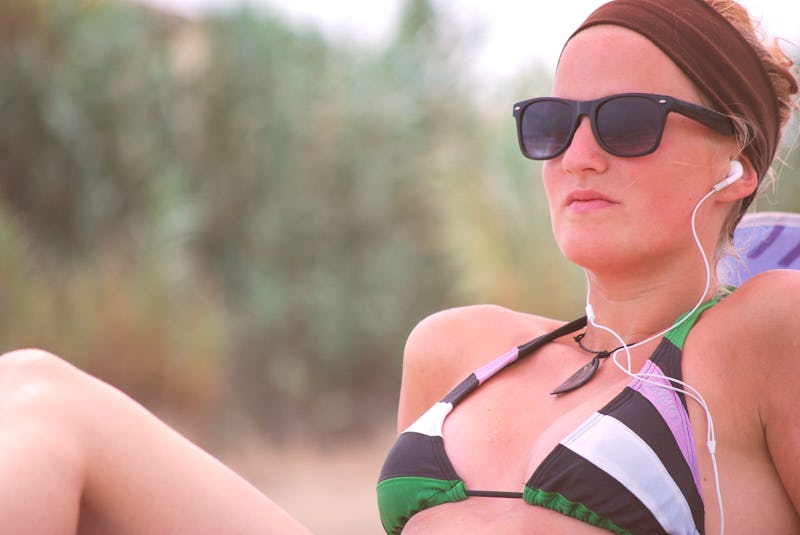 Summer just wouldn't be summer without a complete summer playlist, but before you start blasting those Top 40 hits, consider trying out a few indie bands and alternative artists who make it feel like the sun is shining just a little bit brighter. Summer is the best time to make amazing memories — the weather is warm, and stress seems to just float away as everyone kicks back to relax on the patio with friends and a nice, cold drink. You know what makes that even better? Good background music. If you're like most summer fanatics, then you've probably been spending most of spring dreaming about the beach, planning the perfect road trip, and drafting up your summer bucket list. I totally get it! That's why I've taken the privilege of handling one vital need on your summer checklist — the perfect playlist of summer tunes that you probably haven't heard before — because the most memorable songs from last summer just won't make the cut this time around.
These new tracks are all about enjoying life and the people in it. So if you're someone who enjoys summer and good music, then you're welcome — don't say I never did anything for you.
1. "Oceans" by Coasts
Because there's no better place to fall in love than right by the ocean.
2. "High" by Peking Duk ft. Nicole Millar
When you're hanging out with friends this summer, watching sunsets and feeling the breeze on your skin, just remember that you're high and rising, alive and fine.
3. "Golden" by Parade of Lights
No matter what you're doing this summer, it's always a good time to get golden. Just lift your hands up to the sky, and let the sun make you feel alive.
4. "Mr. Polite" by The Jungle Giants
Spend the summer with those you love most, because they'll stay where you stay and go where you go.
5. "Silhouettes" by Colony House
If the first half of your year wasn't the greatest, then let the darkness go and start fresh this summer, because nothing silhouettes until the lights come on.
6. "King Of The World" by Young Rising Sons
If I was king of the world, it'd be summer all year long.
7. "Jackie & Wilson" by Hozier
Nothing says "I want to be with you forever" more than picking the names of your future children. This song just gives me all the feels.
8. "Sweet Ophelia" by Zella Day
This song kind of reminds me of "Don't Stand Too Close" by The Police, because Sweet Ophelia is just way too young to understand. But oh, to be young and in love!
9. "Wallow" by Coasts
I just love the lyrics to this song. It's beautifully and brilliantly written — "I'm done with reading fiction; you can philosophize my mind."
10."High" by Young Rising Sons
Without the low, you can't enjoy the high moments in life. So let go this summer, and enjoy the ride.
11. "This Is The Life" by Two Door Cinema Club
This is the life, the life we choose. And if this is the life, then who can argue?
12. "When I'm Away" by The Colourist
This is the perfect song if you're going to be away from your significant other for the summer, because when you're gone, they're all you'll ever think about.
13. "High You Are" by What So Not
Because when the day is bright and the soundtrack is great, it doesn't matter how high on life you are.
I know, I know. "There's just too much good music" — said no one ever. So keep your summer on beat by downloading these songs to your iTunes or Spotify, because you can never have too much good music.
Images: Rob124/Flickr