8 Inside Jokes Only Jon Snow Fans Understand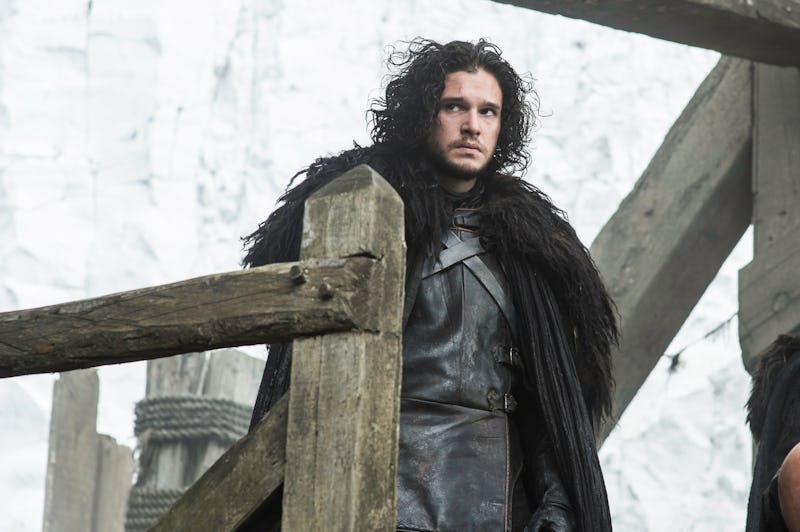 Considering next spring is literally light years away (OK, OK — maybe not literally) Game of Thrones lovers are destined to be left in the dark about the fate of the beloved Lord Commander Jon Snow for a while now. For five seasons, we all watched Ned Stark's bastard son become the man that we all knew he could be, only to then see him be struck down in the dead of the night by his brothers in the Night's Watch. Though Jon's death, and much of Game of Thrones itself, aren't humorous subjects, I'm of the opinion that it's much better to laugh instead of wallowing in despair. Therefore, if you're a true fan of Game of Thrones, then you pick up on funny tidbits whenever you can, and I'm sure there are a some inside jokes only Jon Snow fans will understand.
Seriously, you won't make it through the series without holding on to at least a morsel of your sense of humor. Being a fan of Game of Thrones definitely has it perks. The actors and actresses are super hot, you can pretty much deduce for yourself why Jon Snow knows nothing, and, also, you get a lot of the subtle jokes tied into the show. From seeing children who are entirely too old to be breastfed to Tyrion Lannister's epic one liners, the show's jokes don't happen very often, but, when they do, they are definitely iconic.
Jon Snow especially has been the subject of many of these quips, so here are the best inside jokes that only fans of the fallen Lord Commander will understand.
1. John Snow's Secret Side Hustle: Shampoo Model
Jon Snow must have a lifetime supply of Pantene. There is literally no other reason why his hair should look so incredible in the harsh winds of winter. HBO understands how important his locks are; in fact, in his contract, there is a requirement that Kit Harington keep his hair at a certain length.
2. A Promise From Jon Pretty Much Means Something Won't Happen
Jon promised Arya that they would see each other again. That's never going to happen considering the fact that she's blind, and he's been stabbed to death.
3.The Simple Beauty Of The Jon Snowflake
It's one of a kind, just like our beloved Lord Commander.
4. Jon's Total Lack of Game (Outside Of The Cave)
Jon assumed women would just faint at the sight of blood, but, as Ygritte told him, "Girls see more blood than boys." He really doesn't know anything.
5. The Pain Of Small Talk With Jon Snow
Seth Myers already suffered through this so no one else has to.
6. This Adorable Family Photo
Because R+L=J, and Jon Snow is definitely a Targaryen.
7. "You Know Nothing" Is An Acceptable Thing To Tell People At Any Given Moment
Jon knows nothing about his parentage, or why he seems to be able to continue getting himself out of sticky situations, and neither do we.
8. Jon Snow Knows Nothing, Except For One VERY Sexy Thing
I'd say that this might be the only thing worth knowing.
Until we learn what really happened to Jon Snow on Game of Thrones next spring, it's probably best that we cling to happier times.
Images: Helen Sloan/HBO; Giphy (8), marelyink/Tumblr (1)