What Being #TeamJess Says About You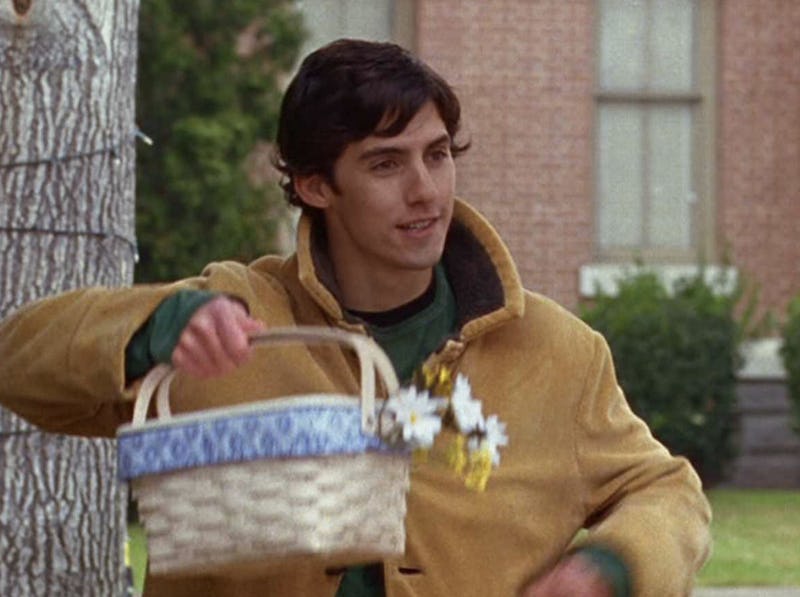 Last June, at the ATX TV Festival in Austin, Gilmore Girls fans finally got what they have wanted since the show's last episode in 2007: A reunion! More cast members were there than any honorary Stars Hollow resident could have imagined and we finally got answers to questions that we've held onto for nearly ten years. Answers to questions like, which actors are #TeamDean, #TeamJess, or #TeamLogan? And, the cast's answers seriously surprised me, because I happen to know that your Rory Gilmore boyfriend affiliation says a lot about you as a person.
Milo Ventimiglia, who played Jess, admitted to being #TeamDean; Jared Padalecki, who played Dean, said he was #TeamJess. And these two just proved what we've known for more than a decade to be true: Gilmore Girls has the most adorable dudes in its cast. So, where did Matt Czuchry (Logan Huntzberger himself) stand? He was also #TeamJess. (Hello, clear winner.) And, surprise surprise, Scott Patterson (Luke) didn't think anyone was good enough for Rory. Thatta boy.
With the Gilmore Guys weighing in on Rory's love life this summer, it's only natural for fans to reexamine their favorite Stars Hollow High and Yale love interests. Are you a fan of Dean, Logan, Jess... or even Marty? Well, I'm about to tell you what your favorite Rory Gilmore boyfriend says about you:
Dean
If you swooned over the handmade Dean bracelet (and that handmade car), something tells me that you are a hopeless romantic who has a bit of a soft spot for his or her first love. But, be careful of these adolescent emotions, grown-up ambitions (and Lindsays) can get burned when you play with old flames.
Jess
Dark, mysterious, brooding, and an intellectual match? You're obviously a fan of the complicated bad boy. You probably also love Mr. Darcy as Elizabeth Bennett's equal, part-time pest, and future partner. Just beware of this mysterious guy, because sometimes they surprise you by showing up with a novel they published, but most of the time they surprise you by saying "I love you" and running away.
Logan
You love spontaneity and adventure. From jumping off tall structures, to Life and Death brigade stunts, to flying teeny tiny planes, you love a guy that you can share an adrenaline high with. However, there comes a time when the fun has to end. Just make sure there's enough substance left to keep the relationship strong.
Tristan
You may need to work on your self-esteem. Guys who neg you are not worth your time and these boys seriously need to grow up. You are awesome! You can do better than Tristan.
Marty
You are a fan of the underdog. You also like an innocent, fun-loving guy who works hard and plays hard, even if that means he's passed out naked once in a dorm hallway. But, you guys have each other's backs, and bathrobes. Hard work is a total turn-on for you because you pride yourself in your ability to pull yourself up from your bootstraps. As a friend and partner, it is easy to neglect a "Marty's" emotional needs. But, don't let the Marty in your life make you feel uncomfortable about your own successes.
Rory's Career
Even Matt Czuchry can agree that Rory made the right decision to pursue her career in journalism before settling down with Logan. Gilmore Girls is all about ladies doing it for themselves! Lorelai raised Rory to be autonomous, to make decisions that were best for her, and not to be afraid to leave relationships when they don't feel right — even if that means a little heartbreak along the way. If this is you, you're doing it right, sister!
Images: Warner Bros. Television (2); Lisce, CopperBoomed, AlsPancakeWorld, LukesDiner/Tumblr (4); Giphy