'BiP' Star Joe Bailey May Not Be Single After All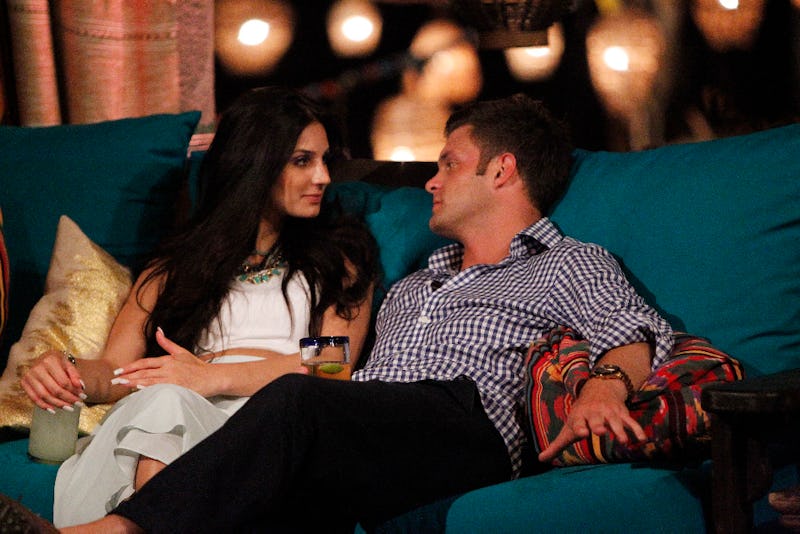 If you haven't been keeping up with Bachelor in Paradise's Joe Bailey on Twitter, then you are really missing quite the treat. Instead of ignoring his haters, like most people on Twitter, he has taken a liking to responding to pretty much everyone who talks trash about him. While you would think that could get annoying, it's actually pretty brilliant. His quick-witted and sarcastic comebacks are worth a read. However, as I was scrolling through his feed I noticed that Joe Bailey said he's in a "committed relationship" and not single. Here's what happened: A girl tweeted at Joe: "let's get married" and he wrote back, "I'm actually in a committed relationship as we speak. I think she is the one!" Now, of course, people are speculating over who his beau might be.
I am not so convinced that he's got a girlfriend, though. His constant sarcasm on his social media has me doubting this supposed committed relationship. After I saw it, I decided to do a little digging to see if there was any evidence besides his word (which we all know can be a bit untrustworthy) that proves that he's actually in a relationship. I didn't find much.
So, even though he claims to be in a relationship, I am going to go ahead and say that he's still single — and here is a bit of evidence to prove it.
He Loves To Get A Rise Out Of People
Like I said, his responses to people on Twitter are very snarky and most of them just completely sarcastic. Basically, Joe has nailed Internet "trolling" and, because of that, it makes me think that maybe this relationship isn't real.
This Photo Might Upset His "Girlfriend"
I know that this happened on the show and it's a surprisingly good photo shoot of the two of them, but I just think that a girlfriend might be bothered by him keeping this photo of him and Samantha at this point. Especially if this person is watching the show and watching her boyfriend calling Samantha his soul mate.
He's Too Focused On His Twitter Responses
Joe spends a lot of time responding to people. I'm sorry, but I just spent about an hour looking at his feed for clues of a girl in his life (that's not a fan), and he is constantly responding to people. It's not just during the show, it's all the freaking time. It's hard to balance trolling and a woman at the same time.
This Interaction
I'm sorry, but most girls would not be cool with this response to a Twitter message from another girl. It doesn't matter if you're on TV. That's rude.
An Unusual Answer From Joe Himself
Clearly this girlfriend is fake, right? And, if he is in a relationship... well, good luck to her. She'll need it.
Images: ABC/Rick Rowell