Is Iggy Going Undercover As Vanessa On BB17?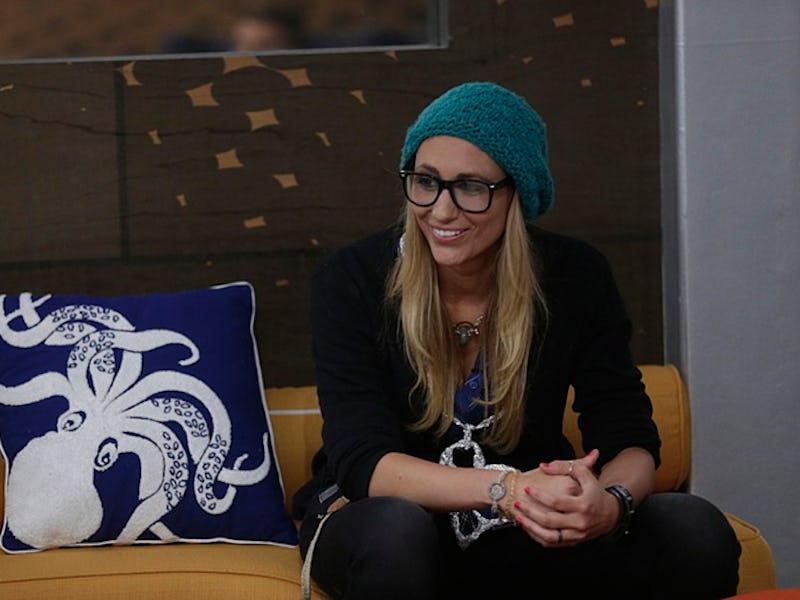 I cannot be the only one who thinks that Vanessa from Big Brother 17 looks exactly like Iggy Azalea. That's impossible when their resemblance is so obvious. When this season first started, Iggy Azalea was on her self-imposed social media break and largely out of the spotlight, so I came up with a conspiracy theory that she was actually masquerading as a poker player named Vanessa Rousso in the Big Brother house. Obviously, there's no merit to that theory, but watching Big Brother is just a little more fun if you keep that ridiculous idea in the back of your mind.
Still, I just can't get over the resemblance between Vanessa and Iggy. In fact, I was so hung up on the idea that I continued to think more and more about the houseguest and rapper, and realized that the two women have more in common than their appearances. While the professional poker player turned reality star and highly scrutinized Australian rapper are far from living the same life, there are definitely some parallels between their paths and attitudes. It may seem like a far-fetched comparison, but hear me out. Here's everything Vanessa and Iggy have in common.
They Share A Resemblance
There is a very obvious resemblance here — the photos speak for themselves. These two could easily be sisters, and would probably even get away with trading places Parent Trap-style if they wanted.
They Get Stuck In People's Heads
Love her or hate her, we have all jammed out hard to Iggy's music. It's been over a year and I still have "Fancy" playing over and over in my mind. Vanessa doesn't have a hit single, but she infiltrates minds in her own way. She has the ability to get in the minds of her fellow houseguests to make them question their alliances and gameplay.
They Went From Queen Bee To Outcast
Vanessa was running the show at the beginning of Big Brother and Iggy got instant love when she first broke out with "Fancy." The fandom for both of them kept going until they hit major road blocks. The cast is tired of Vanessa constantly talking game and manipulating everyone. Meanwhile, Iggy's burst of popularity was followed by a lot of criticism and backlash.
They Both Take Pride In Being "The Realest"
Iggy is all about keeping it 100 and clearing up rumors whenever she can. She even sang about being "the realest" on "Fancy." Vanessa is a broken record when it comes to referencing people "keeping their word." Vanessa is all about keeping her promises and talking about how real she is, even though she's ready to turn on other houseguests to benefit her own game.
They Are Fighters
Even though both ladies have suffered a fall from grace, they are not going to let the haters keep them down. Vanessa is constantly campaigning to keep herself safe on Big Brother, while Iggy is always clapping back at criticism. Neither of these two will go down without a fight.
After seeing them side by side, I bet the next time you watch you Big Brother, you'll look at Vanessa a little differently.
For more on this season of Big Brother, check out Bustle's podcast The Diary Room below.
Image: Sonja Flemming/CBS