Russell Taylor Was Former Head Of Jared Foundation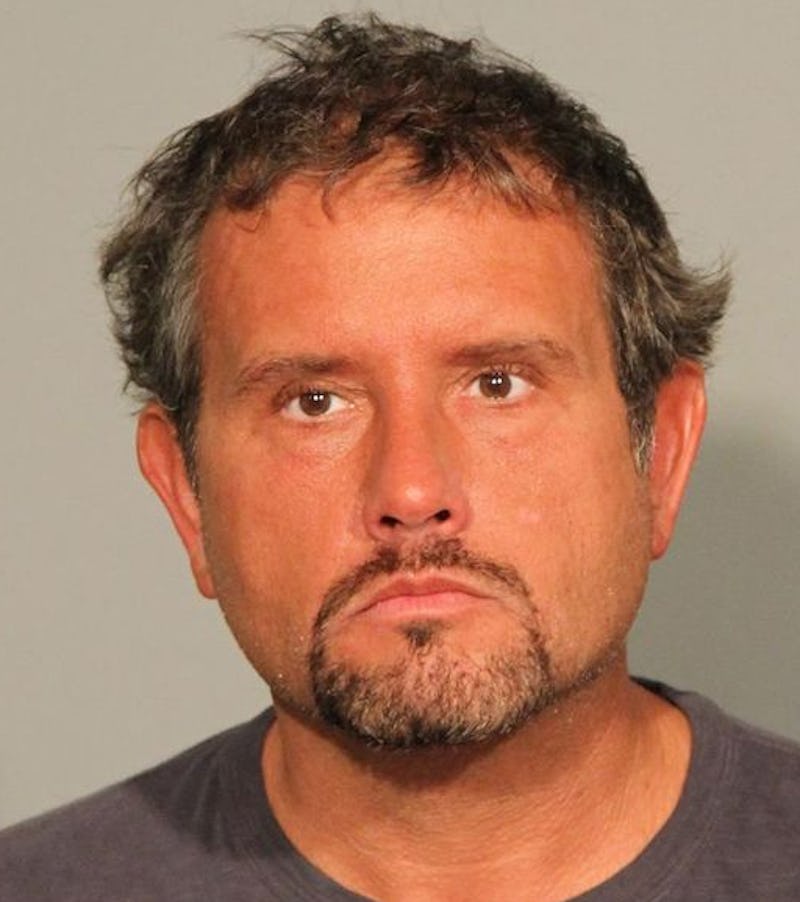 On Tuesday, it was announced that former Subway spokesperson Jared Fogle planned to plead guilty to charges related to the possession of child pornography and having sex with a minor. Fogle's extremely disturbing crimes came to light in July, when the FBI raided his suburban Indiana home, seizing televisions and computers, among other personal items. At the time of the raid, authorities revealed that their search was related to charges for which Russell Taylor, the former head of Fogle's nonprofit organization, had previously been arrested. Authorities have determined that Fogle's crimes are connected to Taylor's. Taylor was arrested for alleged possession and production of child pornography in May.
Taylor had been the head of the Jared Foundation, Fogle's nonprofit that aimed at preventing childhood obesity. He was arrested after authorities claimed that they found pornography featuring boys and girls as young as nine years old in his possession. Indiana police were notified by a woman identified only as Jane Doe that Taylor was allegedly involved in acts of bestiality. When a search of his home allegedly turned up over 500 videos containing images of child pornography, Taylor was arrested on May 4.
Upon his arrest, Taylor was held on preliminary charges of child pornography, child abuse, and child voyeurism. Taylor attempted suicide in the cell where he was being held in Marion County Jail, and was later moved to a federal facility. Following his suicide attempt, Josh Minkler, U.S. Attorney for the the U.S. Court District of Indiana, filed a motion to extend the deadline for presenting the prosecution's evidence to a Grand Jury from August 3 to September 3. Formal charges and an indictment are pending the Grand Jury trial in September.
The Washington Post reports that court documents have since allegedly shown that some of the illegal images Fogle was in possession of were supplied by Taylor, and that videos and images that Fogle allegedly received from Taylor depicted children as young as six years old. Fogle is facing between five and around 12 years in prison. If indicted and found guilty, Taylor will potentially face similar prison time. More will be learned about Taylor's specific charges and possible sentencing once the prosecution presents their finding to a Grand Jury in September.
Images: Indiana State Police