What Makes Men Swipe Left Instantly On Dating Apps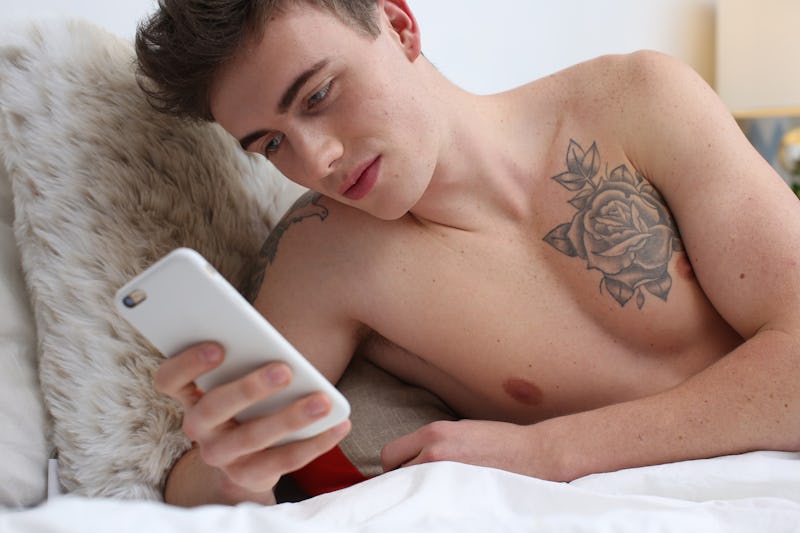 While dating apps certainly can lead to long-term relationships, for some, they can be a fun way to pass some time, set up a date, or or even meet a good hookup. Although some will agree that dating apps are just a numbers game, we all have some degree of standards to which we hold our potential matches, no matter what we're looking for.
Our profile picture is the (superficial) dating app version of our first impression to others, and what goes below it, in our description, can be an indicator of our personality and interests. Our standards can thus be centered around the photos that people use or what they write in 500 characters. Like with everything in life and especially with dating, we all have our non-negotiables. As a college student perusing Tinder, I would never swipe right on someone who's profile photo included their child. I would also never swipe right on someone who's wedding photo or sonogram image makes up the entirety of their photo album. (Yes, both have happened!)
"It can be so easy to just look at pictures on your dating app and swipe right," Antonia Hall, psychologist, relationship expert, and author of The Ultimate Guide to a Multi-Orgasmic Life , tells Bustle. "You're in a flow, and they're so attractive. What could possibly go wrong? But you'll actually save yourself time, frustration, and potentially disastrous messaging/dating later if you've taken the time to read their profile from the get-go. Otherwise, you risk missing critical information like, 'In an open relationship. Wanna join us for some fun?' or 'Just out of prison. Let's do this!' There are a lot of very attractive, but undateable, people out there."
So what are people looking for — or not looking for — when they swipe on your photo and bio? I spoke with 11 men to get their opinion on what turns them off and makes them instantly swipe left:
1. *Liam, 22:
"Women who post photos with their children. It sounds harsh, but it's true. I'm here to hook up, not to take on a new family. "
2. *Jake, 21:
"If your description is just full of bible quotes, I immediately swipe left. Like come on.. you're on Tinder."
3. *Aaron, 25:
"Women who only post selfies. It seems really narcissistic."
4. *Marcus, 20:
"Girls who post "moments" asking people to hang out or hit them up. It just feels so desperate."
5. *Luke, 28:
"When their description is all about how much they love drinking coffee and writing poetry. They're trying way too hard."
6. *Mike, 21:
"Bathroom selfies."
7. *Tyler, 20:
"When your profile photo is of you with like five other girls, I think you're probably not that attractive and just trying to trick me."
8. *Andrew, 28:
"When their description is all about how much they love to party and drink."
9. Andrew, 30
"Women who mention they love brunch and spinning."
10. *Christian, 23:
"Girls who write "420" in their description and post photos with their bongs."
11. *Tommy, 26
"Women who seem high-maintenance."
Have a bathroom selfie or mention you love brunch and spinning in your bio? Don't sweat it, because the thing about non-negiotables in dating is that everyone has different ones — and they're all subject to change.
*Names have been changed
Images: Ashley Batz for Bustle; Giphy