Movie Food Scenes That'll Make Your Stomach Growl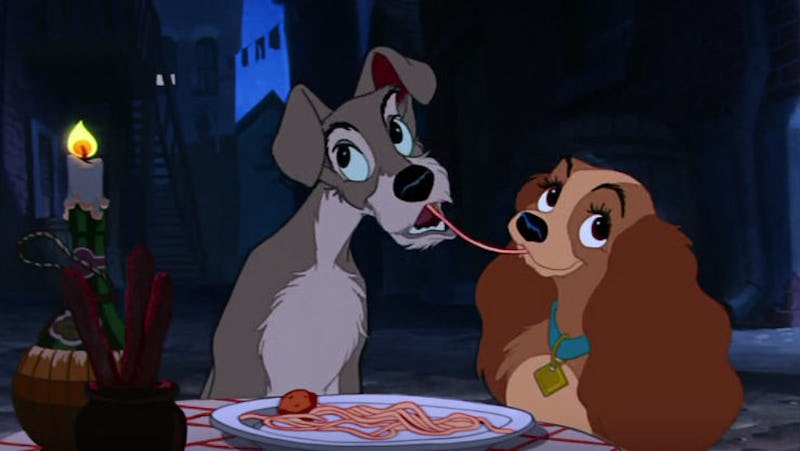 Some of Hollywood's best movie scenes happen when there's food involved, especially if the whole film is centered around food. (I'm looking at you, Charlie and the Chocolate Factory candy.) Whether the meal in question held a deeper meaning connected to the plot of the movie or just simply served to set the scene for something bigger, these are the scenes that stick with us long after the end credits roll.
Take, for example, the lunch scene in Mean Girls. The characters dropped one-liner after one-liner, taking high school meals to an entirely new level. Not only is it significant that Lindsay Lohan's character was invited to sit with the Plastics, their preference for Perrier was clearly on display.
In other cases, food scenes can serve to add a fantastical element to the movie. In Harry Potter and the Sorcerer's Stone, viewers saw the magic of Hogwarts come to life when Harry first arrived in the Great Hall. Food appeared on the plates right in front of Harry's eyes and confirmed that Hogwarts in the coolest place ever.
In honor of these amazing moments, pop up some popcorn, grab your favorite candy, and check out seven of the best and most memorable food scenes in movies.
1. The Lunch Scene In Mean Girls
High school lunches were never the same after we saw the Plastics meet Cady.
2. The "Be Our Guest" Musical Number From Beauty And The Beast
There's a reason "Be Our Guest" is iconic. The animation, music, and presentation of the scene are phenomenal. We see the castle through Belle's eyes — but are also treated to dancing dishes of food putting on a Broadway-level show.
3. The Food Fight In It Takes Two
This messy scene from It Takes Two takes me back for so many reasons. First, vintage Mary-Kate and Ashley! Second, the dining hall reminds me so much of summer camp, except I never started a food fight with my doppelgänger.
4. The First Meal At Hogwarts In Harry Potter And The Sorcerer's Stone
Hogwarts is on another level when it comes to feeding the masses, as proven in this scene.
5. The Meal In Hook
Watching the Lost Boys' imaginary food come to life is just one reason why this scene is so famous.
6. The Spaghetti Scene From Lady And The Tramp
It might be odd that two animated dogs give you first date goals, but this scene is so sweet and innocent.
7. The Factory Scene In Willy Wonka And The Chocolate Factory
This whole movie is an amazing display of food, but who can forget the moment the children truly see what Wonka can do?
Image: Disney (screenshot)