Food One-Liners Every Culinary Connoisseur Needs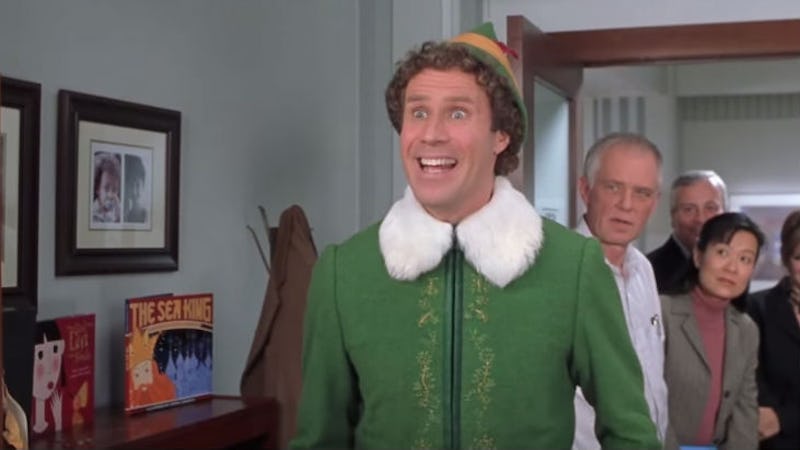 One reason movies become so iconic is because of the catchphrases they produce. Food scenes in movies are often standout moments, so it makes sense that there are a lot of food-themed one-liners in films. From the funny to the heartfelt, these phrases infiltrate all areas of pop culture.
Take, for example, the scene in Elf where Will Ferrell cheerfully lists the four food groups the elves try to stick to. Ferrell's charismatic turn as Buddy the Elf, combined with his delivery of the lines, makes it a popular food-related quote. (And, to be honest, always makes me crave sugar.)
Of course, on an even more iconic level is arguably Tom Hanks' most famous Forrest Gump quote: "My mama always said, 'Life was like a box of chocolates. You never know what you're gonna get.'" The line stands out not only because it's a part of a major pop culture movie, but the metaphor is as timeless as the film itself.
Notable food quotes span decades, subject-matter and even emotion. Some leave us laughing, while others simply deliver a strong truth using food as a metaphor. Here are seven of the best food one-liners in movies every culinary connoisseur needs to know.
1. "We Elves Try To Stick To The Four Main Food Groups: Candy, Candy Canes, Candy Corns And Syrup." — Elf
It totally makes sense that Buddy the Elf would thrive on this level of sugar.
2. "I'll Have What She's Having." — When Harry Met Sally
While the majority of the lines in the famous diner scene are said by Meg Ryan and Billy Crystal, this response by an extra is iconic.
3. "My Mama Always Said, 'Life Was Like A Box Of Chocolates. You Never Know What You're Gonna Get.'" — Forrest Gump
This profound line is one of the most notable from Forrest Gump.
4. "At Least You'll Never Be A Vegetable; Even Artichokes Have Hearts." — Amelie
This clever play on words is one of the most memorable quotes from Amelie.
5. "Anyone Can Cook." — Ratatouille
In a movie centered around amazing meals, this quote is an inspiration to all food-lovers.
6. "I'm In Love. I'm Having A Relationship With My Pizza." — Eat Pray Love
Who can't relate to this sentiment?
7. "This Is No Ordinary Apple, It's A Magic Wishing Apple." — Snow White And The Seven Dwarves
Of course, this quote is famous for the scene that immediately follows.
Image: Warner Bros. (screenshot); Giphy (3)