This Teen Vlogger Does Incredible Makeup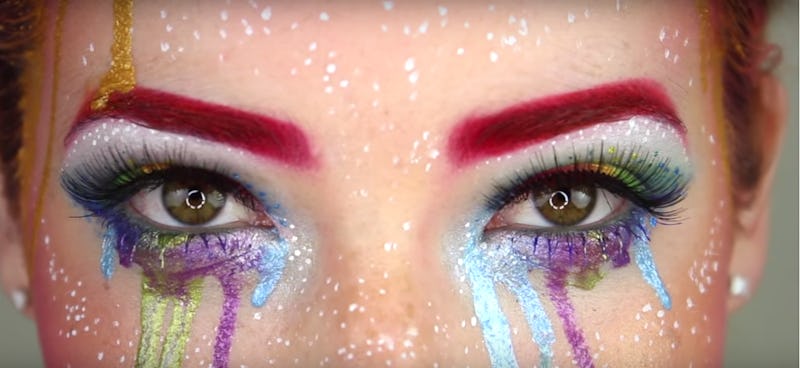 All you makeup vlogging fanatics out there may already know that Saturday night marks the fourth annual NYX FACE awards, where the cosmetics company chooses from some majorly talented YouTubers to crown the most creative of the bunch. Eighteen-year-old college student Erin Timony is one of the six NYX FACE finalists, stands out among the rest because she is a self-taught makeup prodigy. Think I'm exaggerating? Think again!
Timony, better known as Fresh Blush, films videos for artistic looks and everyday makeup alike. With over 122,000 subscribers, Timony is on the lower end of the follower scale when compared to her fellow finalists — some have over half a million — but the combination of Timony's age and talent makes her stand out. There are countless amazing beauty vloggers you should check out, and Timony is now at the top of my list.
Check out some of the crazy-awesome makeup looks that earned her a spot on the finalists list. Though I'd be impressed by a simply awesome cat eye, these looks go far beyond your typical night out makeup.
1. Painting-Inspired
Pretty as a picture!
2. Creepy Zombie Makeup
This would be so perfect for Halloween.
3. Sparkly Mermaid Look
Ariel is so jealous right now.
Good luck to Timony and all the other NYX FACE finalists!
Image: FreshBlush/YouTube