'Fear The Walking Dead' Just Made TV History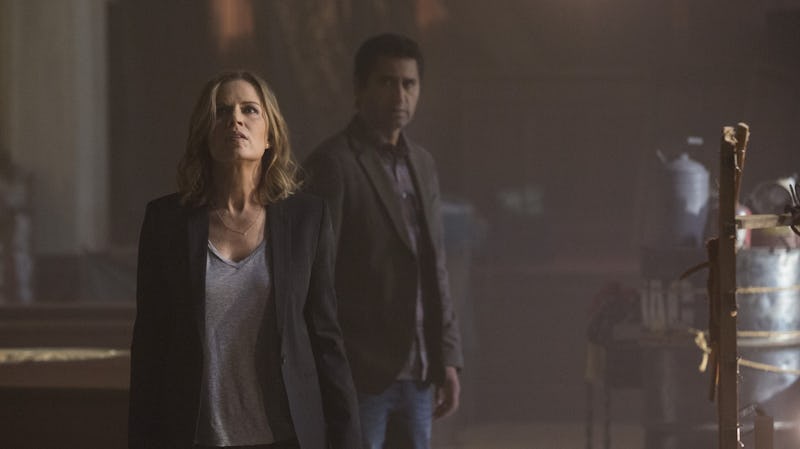 If you didn't watch Sunday night's premiere of Fear The Walking Dead, then you're in for a world of "YOU DIDN'T SEE IT!?" coming your way. AMC's latest zombie apocalypse drama (that's a genre now) smashed cable TV records with 10.1 million viewers for its premiere, according to Nielsen. The companion series to The Walking Dead is now the highest rated premiere in cable television history. The record used to be held by TNT's Raising The Bar, which brought in 7.7 million viewers in 2008... more like Setting The Bar, amiright? Fear The Walking Dead was guaranteed a second season in its development deal and it's clear why the network has such strong faith in the series. But how do the fans actually feel about it?
Ever since Fear The Walking Dead was announced, there has been a lot of hype about the series. The Walking Dead has such a rabid and devoted fanbase, so expectations were monstrous (OK, I'll stop now). On Sunday night Twitter was a flurry of, "BEST SERIES EVER!," and "This is so boring!" However, the overwhelming response was that the show started off slow, but left viewers wanting more. With such a high standard set, it'll be interesting to see whether or not all 10.1 million zombie-fiends return next week.
So did Fear The Walking Dead live up to the buzz? Let's take a look:
OK AMC, the jury is in and the verdict is: we're ready for more. Or should I say moooooooooorrrrrreeee *slurps brains*
Image: AMC