Josh Duggar's Brother-In-Law Speaks Out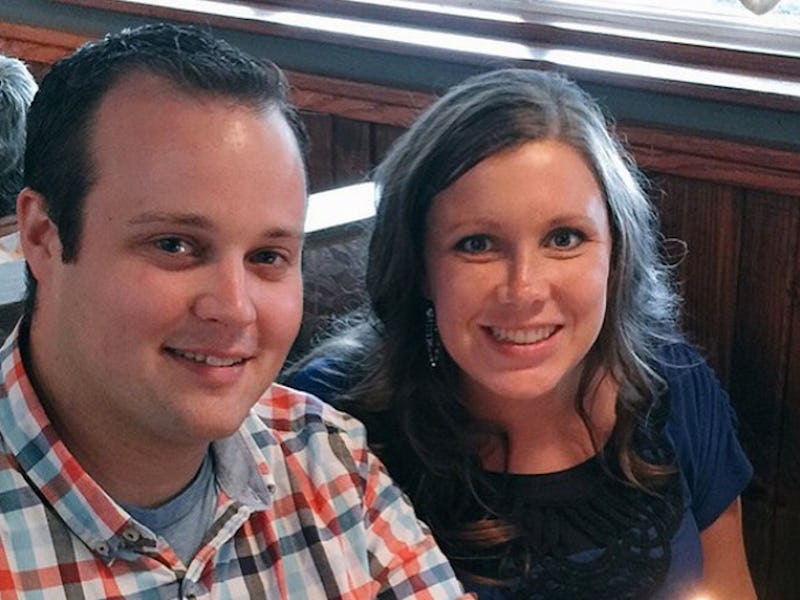 Controversy continues to follow the Duggar family, as Anna Duggar's brother, Daniel Keller, recently unleashed a tirade against his sister's husband, Josh Duggar, on Instagram. After Jessa Duggar posted a picture of a Bible verse on the social media website on Sunday, Aug. 23, Keller responded to the post several times reprimanding his brother-in-law for his recent admissions of infidelity amid reports that Duggar allegedly had two accounts on Ashley Madison, a website catering to those who are seeking out extramarital affairs. "You have to confess and forsake your sin to have mercy. Not sin confess and repeat," he wrote in one comment. Another commenter rebutted Keller's sentiment by asking if he would consider himself a "repeat offender" if he had lied more than once in his life. Keller responded, "Think for a min about the victims. Tell me how you would feel if someone cheated on your sister and brought so much disgrace to you and ur family."
On Wednesday, Aug. 20, Duggar — along with his parents, Jim Bob and Michelle Duggar — offered statements in response to the controversy on the family's official website. Bustle reported these statements, two of which have since been deleted. Duggar did not explicitly admit to using the Ashley Madison website, but did confess to being "unfaithful" in his marriage. The two statements that were deleted from the family website by the former 19 Kids & Counting star a couple of hours after the post went live, included: "I have secretly over the last several years been viewing pornography on the internet and this became a secret addiction" and "...that happened when I was 14-15 years old, and now I have re-broken their trust."
For their parts, Jim Bob and Michelle preceded Duggar's statements with the following:
Please see the statement below from our son Josh regarding recent media stories about him. When we learned of this late last night our hearts were broken. As we continue to place our trust in God we ask for your prayers for Josh, Anna, our grandchildren and our entire family.
As of now, Keller's final comment on the Instagram post included, "I told [Anna] I would go get her and her children stay w me. She said she's staying where she's at. But I won't stop trying to get that pig out of our family."
Duggar and his wife, Anna, married in September 2008. After being married on an episode of 19 Kids & Counting, the program was cancelled in May 2015. During the time of the show's cancellation, Duggar also resigned from his post with the Family Research Council in Washington, D.C., amid controversy over reports that Duggar had engaged in sexual molestation as a teenager.
In May, People obtained the resignation letter that Duggar issued to the FRC. Within the letter, Duggar wrote, "I'm heartbroken that any attention has been diverted from these noble causes to my wrong actions as a young teenager. I am so thankful for God's grace, forgiveness and redemptive heart that allowed me to transform into a man of faith and testimony." The letter can be found in its entirety within People's report.
Images: Josh Duggar/Instagram; Jessa Seewald/Instagram