Eddie Lucas Teases Big 'Below Deck' "Mistakes"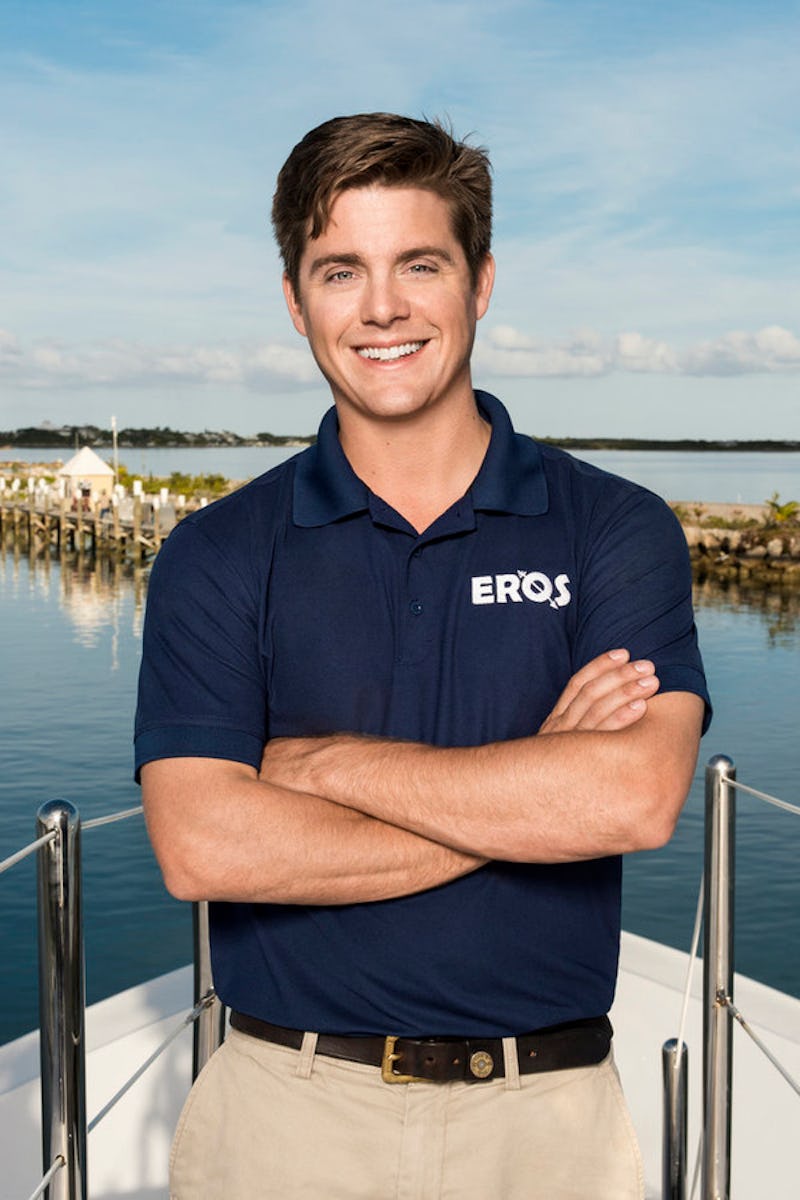 In Seasons 1 and 2 of Below Deck, Eddie Lucas kept to the background. He didn't make many waves (get it?), and when he did speak up, it was usually for either a funny quip or to help someone else, like Kelley, keep things levelheaded. But this time around, Eddie says Below Deck Season 3 will show a very different side of his personality... and it might not be popular. However, while filming, he didn't immediately realize his spotlight was going to increase. "I just kind of thought I would be in the background like the other seasons, but this one is a little different," Eddie says. "But I made some mistakes, made some, uh… big mistakes, and so that's what people want to see, and that's what's going to be on TV."
That may come as a big shock to Below Deck viewers, because for the past two seasons, Eddie's stable relationship, excellent work ethic, and close friendship with the rest of his crew made him one of the easiest cast members to fall in love with. But instead of that easygoing guy, Eddie says Season 3 will show the side that led him to make those "mistakes." "People may not see me in the light they always have," he says.
One of the biggest questions fans have ahead of the Season 3 premiere is whether Eddie hooked up with new crew member Rocky, as suggested by some trailers. Though he could neither confirm nor deny the rumors, Eddie was able to cryptically hint that "you'll just have to tune in and see for yourself what happens this season."
Luckily, it seems that Eddie has a great mentor on the ship amidst all of the drama. "Captain Lee has always been a mentor to me and always tried to help me through and give me advice," he says. "He's pretty blunt ... but I appreciate it and I understand it." Since it would be tragic to see Eddie get sent home with one of Captain Lee's trademark plane tickets, I'm hoping that his advice was enough to help the deckhand out of his Season 3 funk.
But even if Eddie behaves terribly during Season 3, he does have some understandable worries about his bad moments being memorialized on television. "Some people might not understand what happened and not really side with me," he says. But ultimately, it seems like Eddie will come out of the season just fine. "I'm just trying to take it one step at a time now and trying to pick up with pieces where I left them."
Images: Virginia Sherwood/Bravo (2)