Want To Hang Out With 'Monica The Medium'?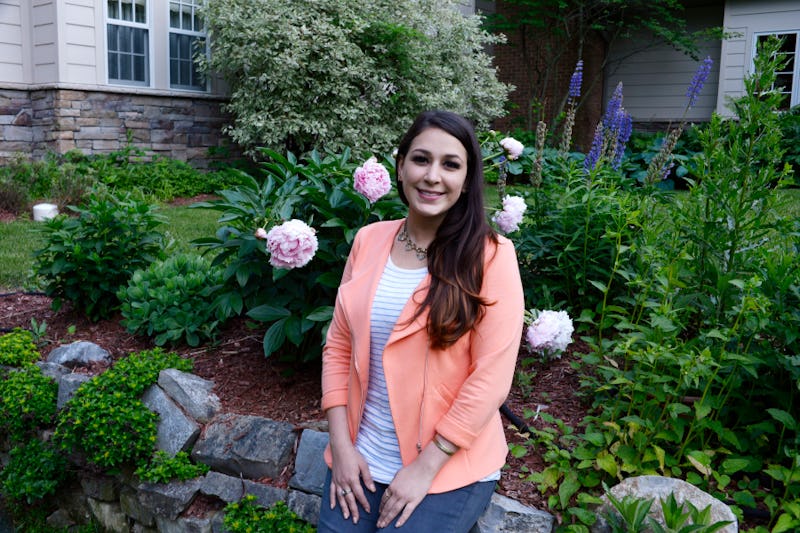 Monica Ten-Kate is just your average college student, except for the fact that she can contact the spirits of the dead. On Tuesday night, ABC Family is rolling out a brand new show, Monica the Medium, all about how she's managed to juggle life as a college student, and also as someone with a pretty interesting talent. Already, she sounds like someone I want to be friends with. But maybe you want to hang out with Monica for a different reason, namely for that unique trait, and just aren't sure how to make that happen. How do you get an appointment with Monica the Medium ?
Well, the answer to that comes with good and bad news. Monica, who calls herself a "Spirit Medium," does take appointments. However, seeing as how she's incredibly in-demand as a medium right now — along with the fact that she now has her own brand new TV show — her website explains that she has paused appointments for the time being and "is fully booked for the next few months." But, they'll start up again eventually, and when they do, it shouldn't be hard to sign up for a slot.
All you have to do to make an appointment is enter your information on Monica's website. She also runs her own Facebook page, where she talks to fans (and friends) about life and spirits. At the end of the day, she really is just a regular college student.
When holding appointments, Monica would either do them out of her home in State College, where she attends Penn State, or travel back to her old stomping grounds in Northern Virginia for readings, according to the school's student-run blog Onward State. Now that she's becoming more popular though, I wouldn't be surprised if Monica started traveling to new cities to do readings for her new fans.
Onward State also reports that Monica takes a lot of her classes online, so she doesn't have to travel back and forth to campus so often. This leaves her free and available to conduct more readings. She often does up to four readings a day (if not more) at around $100 an hour. And according to Onward State, student discounts are available.
However, as of right now, all future readings have been postponed . As Monica wrote on her website, she's even paused the wait list for all upcoming events and functions. I can't blame her, considering how busy she must be. She's already going to college, fully booked with readings for months, and now starring on a reality series. I'd have to pause any future commitments too.
The ability to schedule appointments will eventually be back up and running, and when it is, all it's going to take is navigating to her website to sign up for one. More than likely, you'll still need to be in the Penn State/Virginia area to make an appointment, but who wouldn't want to take a little road trip to hang out with Monica?
Image: Donald Rager/ABC Family