12 More of Our Favorite Looks from Pre-Fall 2014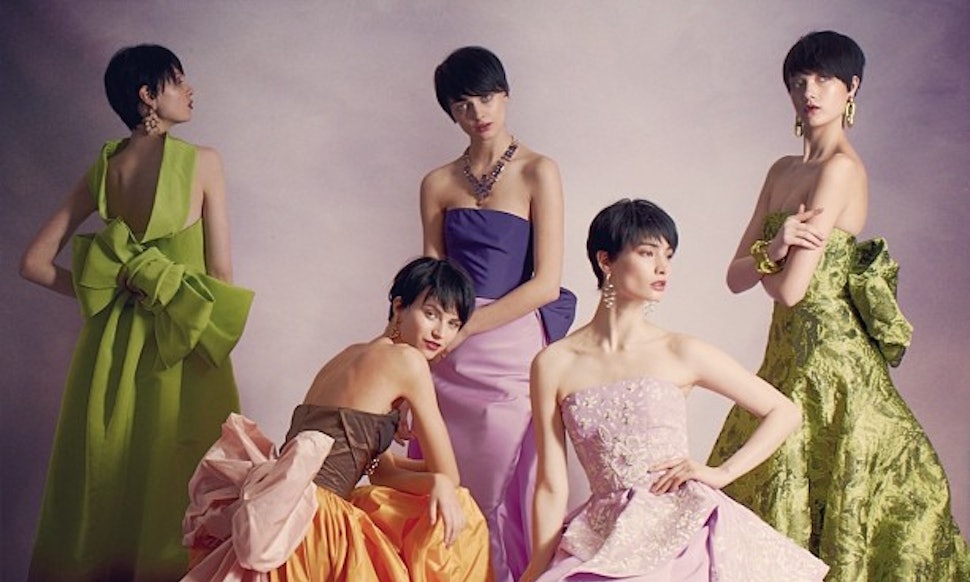 What is it about the pre-fall collections that makes our palms itch? Maybe it's because they're designed to be a bit more commercial than Fashion Week shows — each seemingly "accessible" piece is aimed at our poor debit cards like a well-sharpened arrow — but every single Pre-Fall 2014 show we've seen has been almost painfully perfect. We've seen these trends before (casual sweaters paired with fancy skirts, low waistlines, buttons fastened all the way up, boyish pockets), but it doesn't matter that they're not groundbreakingly conceptual. Our closets need them today, if not sooner. P.S. Burgundy is going to be big next year.
Image: @evanwmiller/Instagram
Thakoon
Apparently the sensually undone button-down is a thing of the past.
Image: @saviorfairestyle/Instagram
Gucci
How have we never thought of pairing bright red with maroon before? Ugh, Gucci, you're always one step ahead of us plebs.
Image: @celebritystyle12/Instagram
Narciso Rodriguez
Seriously, it's all about the high neckline next (pre) fall. Cleavage, begone.
Image: @narciso_rodriguez/Instagram
Oscar de la Renta
Dip-dyed ballgowns and oversized bows mean being a queen has never looked so wonderfully DIY.
Image: @theboudoir/Instagram
Pringle of Scotland
We're obsessed with this weird short-sleeved turtleneck, which apparently turns any hairstyle into a chin-length bob.
Image: @massimonicosia/Instagram
Erdem
People are loving the moody, proper-little-princess vibe of the Erdem collection on Instagram, and we personally can't wait to wear that burgundy dress while stalking through the ruins of our father's castle.
Image: @bon_guise/Instagram
Opening Ceremony
For the Opening Ceremony girl, it's all about being a slightly deconstructed version of "one of the boys."
Image: @roxanaray/Instagram
Prabal Gurung
Whether you're a defined-waist girl or one who loves her shapeless volume, don't forget your deep side part and brushstroke-esque flowers.
Image: @dotimenna/Instagram
Badgley Mischka
We'd nominate ourselves for an Oscar just to wear one of these gowns on the red carpet.
Image: @voguish_q8/Instagram
Jason Wu
Enter here, all you who forgo a defined waist for a slouchier profile.
Image: @_moreissuesthanvogue_/Instagram
Mulberry
Proenza Schouler
Wet hair doesn't usually mean business, but when you pair it with a long coat and a death-grip on your briefcase, no one will dare to think otherwise.
Image: @style_approach/Instagram