Don't Tell 'Below Deck's Rocky & Don What To Do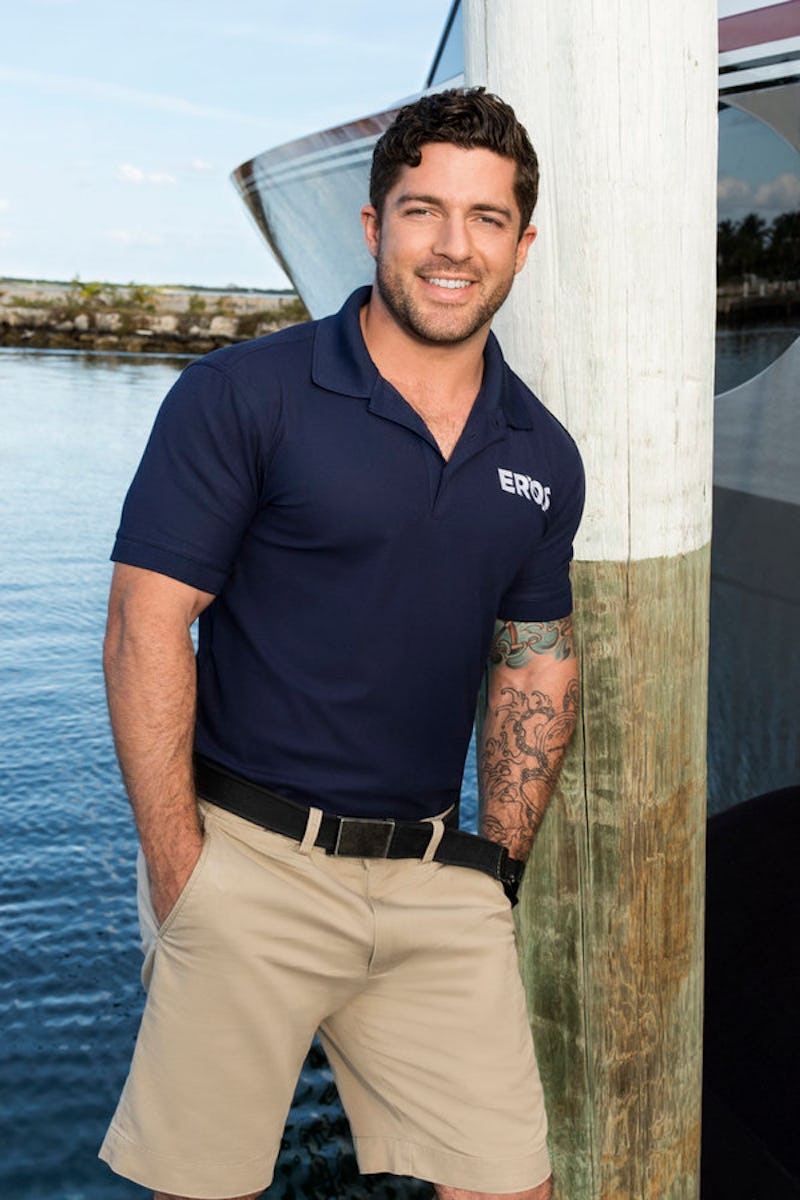 Pour yourself a nice, cold Ohana mojito and fold yourself a "rocketship" blanket. Below Deck has set sail once again for Season 3, and the Bravo reality series has already hit some rough seas. That's because new cast members Raquel "Rocky" Dakota and Don Abenante aren't too thrilled with their positions on the boat. More specifically, they're not so happy with the bosses they're working under, and if they don't start to shape up, they may be shipping out later this season.
Let's start with Rocky, shall we? She was definitely the standout from the Season 3 premiere, after all. When she and fellow stew Amy Johnson met with Chief Stew Kate Chastain to discuss how things are done on the Eros yacht, she made it clear that she wasn't content with just doing laundry and making beds. Rocky has been to culinary school, and on every boat she has worked on before, she's been able to do a bit of cooking and cleaning.
Rocky was hoping for that arrangement on Eros too, but that's not how Kate manages to run a tight ship. Kate said that Rocky could help Chef Leon Walker cook some of the crew's meals as long as there were no guests on board. Kate made it very clear that Rocky's stew duties take precedence over any cooking that she may want to do, which was a big womp womp for Rocky.
Rocky has a ton of energy, so I think it's going to be difficult for her to contain it as the season goes on. Cooking is Rocky's passion, and if she doesn't get to do it while she's living and working on a cramped yacht for weeks at a time, she might end up a little sick of this sea voyage. Kate definitely has her work cut out for her.
And then there's Don, who actually got a little heated with his superior Eddie Lucas during the Season 3 premiere of Below Deck. Don is the second engineer of the yacht, but he's also doubling as a deckhand, which is under Eddie's jurisdiction as bosun. During the episode, Eddie told Don to get off the controls, but he really didn't like being told what to do. This was super-surprising to me because out of all of the Below Deck newbies, Don seemed the most laid-back and focused of the bunch.
Realizing Don's discomfort with his orders, Eddie addressed the issue with him. He basically told him that he may be a second engineer hotshot, but when he's on deck, he has to abide by Eddie's rules since he's his boss. Don still wasn't comfortable with that or how Eddie handled the situation, which he even let him know, but the argument didn't get any more heated than that.
Still, it was clear that Don was the opposite of OK with this situation. He seemed to think he knows better than Eddie and doesn't like the fact that he's his subordinate. But come on, Don. A smart guy like you should know that you've got to follow orders no matter how much you think you know or who your boss is. You've got a good thing going here, dude. Don't mess it up.
I can only imagine that the situations between Rocky and Kate and Don and Eddie will only get worse as the episodes go on. I doubt that they're suddenly going to be more responsive to authority. They better just hope Captain Lee Rosbach doesn't have to come in and lay down some real discipline.
Image: Virginia Sherwood/Bravo