Who Is Jon Rudnitsky, 'SNL's Newest Player?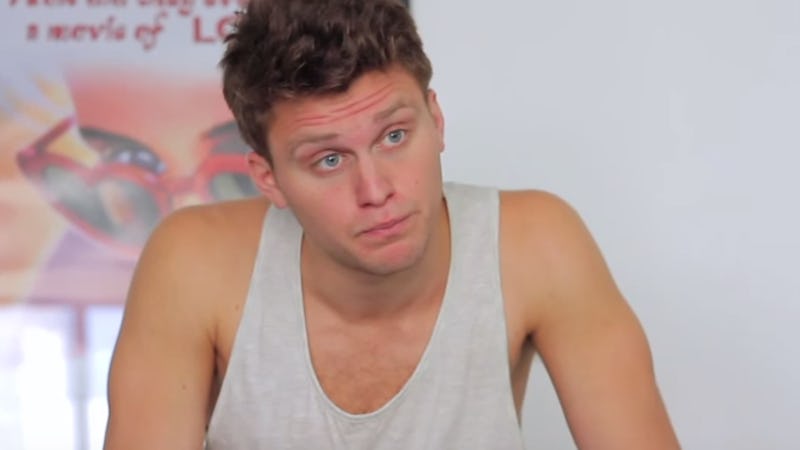 Your Saturday night is about to get even funnier. Jon Rudnitsky is joining Saturday Night Live, and you can catch his debut as a featured player during the SNL 41st season premiere on Oct. 3. If you're not familiar with Rudnitsky's name, you're not alone. The comedian is young, but he's already built up some serious buzz.
According to Deadline, Rudnitsky ventured into comedy in high school and went on to win the 2012 Laugh Factory Laugh Bowl college comedy competition. However, you may know him best for his hilarious House of Cards Junkie YouTube parody, which features Rudnitsky channeling Frank Underwood in a totally on-point impersonation. (And, yes, that includes terrifying metaphors and breaking the third wall.) Rudnitsky also parodied True Detective (with deleted scenes!) and the Hunger Games, the latter of which surpassed 1 million YouTube views.
Variety reports that Rudnitsky, who is 25 years old, was also featured in this year's Just For Laughs festival in Montreal in the New Faces showcase. According to Rudnitsky's IMDB page, he appeared in shorts such as Legends of the Hidden Temple: The Movie and The Great American Comedy Tour mockumentary.
As Deadline notes, the 2013-2014 season of Saturday Night Live featured the departures of numerous long-time cast-members. The following year, the show introduced three new players Pete Davidson, Leslie Jones, and Michael Che. Rudnitsky is the only new featured player for the 41st season of Saturday Night Live.
You can catch Rudnitsky in action on Saturday Night Live when the season premieres, with Miley Cyrus as the host, on Oct. 3.
Image: Jon Rudnitsky (screenshot)