J.K. Rowling Tweets Big Harry Potter News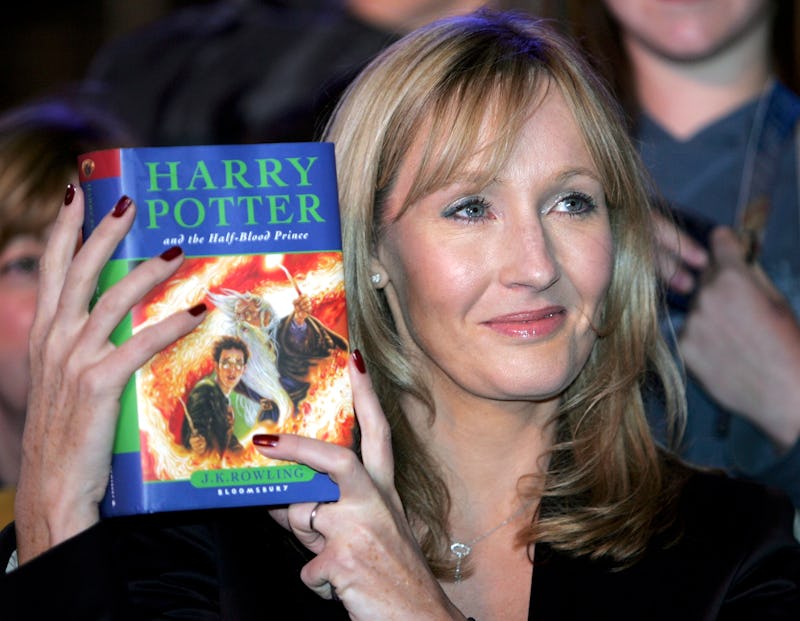 Christopher Furlong/Getty Images Entertainment/Getty Images
Harry Potter fans around the world began to celebrate on Tuesday morning, when J.K. Rowling tweeted that James Sirius Potter's first day at Hogwarts had already begun at King's Cross Station. Potterheads know exactly who James Sirius is, but some folks were left confused by the sudden outpouring of #BackToHogwarts tweets and well-wishes to Hogwarts letter recipients. If you're one of the muggles left out in the cold, here's the backstory.
September 1 is a very special day in the Harry Potter fandom, being that it's departure day for Hogwarts students. London's King's Cross Station fills with strangely-dressed folk who disappear into brick walls when the muggles aren't looking. And every Potterhead wonders why no owl ever brought a Hogwarts letter to her door.
The epilogue of Harry Potter and the Deathly Hallows takes place 19 years after the Battle of Hogwarts, in which The Boy Who Lived defeated Voldemort. Harry, Ron, Hermione, and Ginny are all grown up and have children of their own, whom they're dropping off at Platform Nine-and-Three-Quarters for the 2017 Hogwarts school year. Much of the Deathly Hallows epilogue concerns Harry and Ginny's middle child, Albus Severus — who is attending Hogwarts for the first time — and his concerns about the possibility of being sorted into Slytherin.
But we're still two years out from the tearful moment, in which Harry tells his son that he was named for two Hogwarts headmasters — one of whom was in Slytherin. Today, Albus Severus and baby sister Lily will remain at King's Cross with their parents while James Sirius takes the Hogwarts Express, dons his robes, crosses the moat, and enters those hallowed halls for the first time. For Rowling's fans, it's a huge moment. Here are some of today's best, funniest, and feeliest #BackToHogwarts tweets.
Image: Christopher Furlong/Getty Images