Tanner Is The MVP Of 'Paradise'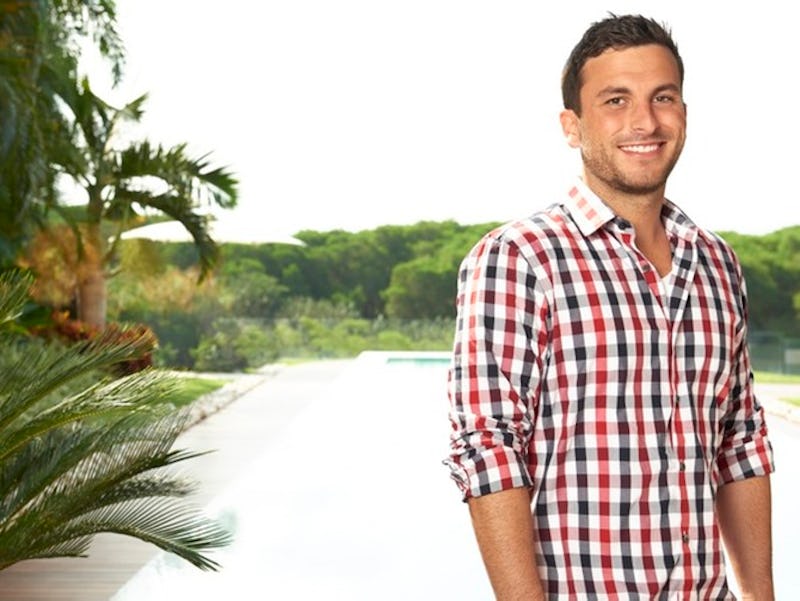 I'm not sure why everyone is so shocked that Tanner is the star of Bachelor in Paradise . He certainly wasn't a nobody on Kaitlyn's season of The Bachelorette — he definitely got his fair share of camera time. But, since he's entered Paradise, he's become somewhat of an all-star. Tanner's cute, intelligent, and has a knack for some of the best commentary on Bachelor in Paradise that essentially makes him all of us. No, seriously. His talking head interviews represent what all of us viewers at home are thinking. Consistently. Whether it's throwing shade at the whole Joe/Sam ordeal or reacting to Chris Bukowkski's umpteenth time showing up on a Bachelor franchise show — Tanner, thank you for being the voice of the viewers.
On a show that's all about exploring relationships, I often feel like the other contestants try to stay Switzerland in confrontations, arguments, and disagreements. Some contestants are only worried about themselves and who they're there for, so they don't want to concern themselves with others' relationships. Well, not my man Tanner. Nope, Tanner voices his opinions loud and proud. In honor of Tanner being the voice of the audience (and of reason — most of the time), let's relive some of his best comments on Bachelor in Paradise.
1. A Praying Mantis
Tanner calling Sam a Praying Mantis seems harsh, but at the same time you're all like "Well..."
2. Making A Name For Herself
Tanner definitely thinks he's got Sam's motives figured out.
3. Rooting For Dan, Not Sam
Tanner is rooting for Dan to give his rose to anyone but Sam. What can I say — the guy's got a strong opinion on her.
4. The Playgirl Shoot
Gotta love Tanner for trying to relate to Jade.
5. Endgame: Total Destruction
OK, so as you can tell by now, Tanner doesn't seem like the biggest Sam fan.
6. Whack The Old Agave
As one does.
7. Joe's Bad Choice
Joe has made a lot of bad choices, but screwing over Juelia and playing her is definitely at the top of the list.
8. When Will The Crazy Sh*T Happen
To answer Tanner's rhetorical question from the premiere, it didn't take long.
Tanner has truly proven himself to be the voice of the viewers this season on Bachelor in Paradise. And, for that, I thank him. Tanner, you rock. Don't ever change.
Images: Bob D'Amico/ABC