Is Tanner Really Posing For 'Playgirl'?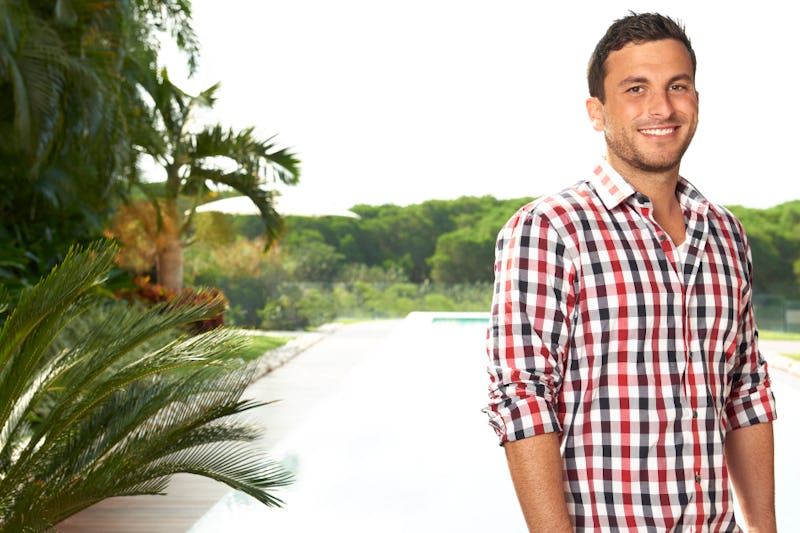 Hey, remember when the inevitable topic of conversation — Jade's Playboy shoot — was brought up on the first episode of the second season of Bachelor in Paradise? Remember how it wasn't actually that awkward of a conversation because it was Tanner who mentioned it, privately, and he made Jade feel totally comfortable about it? Remember when Tanner responded by saying he was posing for Playgirl soon, and everyone watching was like, "Um, what?" Well, now we need answers. Is this true, or was Tanner just joking around to make Jade feel comfortable about her own photoshoot?
Turns out, Tanner is just a sweet guy who wanted to make light of Jade's past. He is not a future nude model. And I think we can all say, "Thank God." That's not to shame Jade for posing for Playboy, or to say Tanner doesn't have the body for it (he's a total hottie). But, Tanner posing for Playgirl would have felt so opportunistic and strange. If it was real, bringing it up to Jade would have felt like a weird promotional stunt rather than the friendly joke it actually was. (Plus, who knew Playgirl was even around still?)
Tanner's joke — which was confirmed by Bustle's Martha Sorren — was actually pretty cool of him.
He clearly knows that Jade did not receive such a cool response from a farmer who shall not be named (rhymes with Smish Shmoules — OK, Chris Soules), and Tanner didn't want Jade to think that he was judging her for anything. He even made a point to say that he respects that she has been open about it.
This sweet encounter could be one of many for the Bachelor in Paradise stars, and I've got my fingers crossed for them. These two both seem like totally normal people who shouldn't be on reality show, but somehow ended up on one, and that's why I'm hoping they're Season 2's Marcus and Lacy. They both had a strong connection during their date, and Tanner's take on Jade's Playboy experience is just the beginning of a relationship that the rest of the cast will (hopefully) be jealous of.
Images: Bob D'Amico/ABC