7 Braiding Hacks For Lazy Girls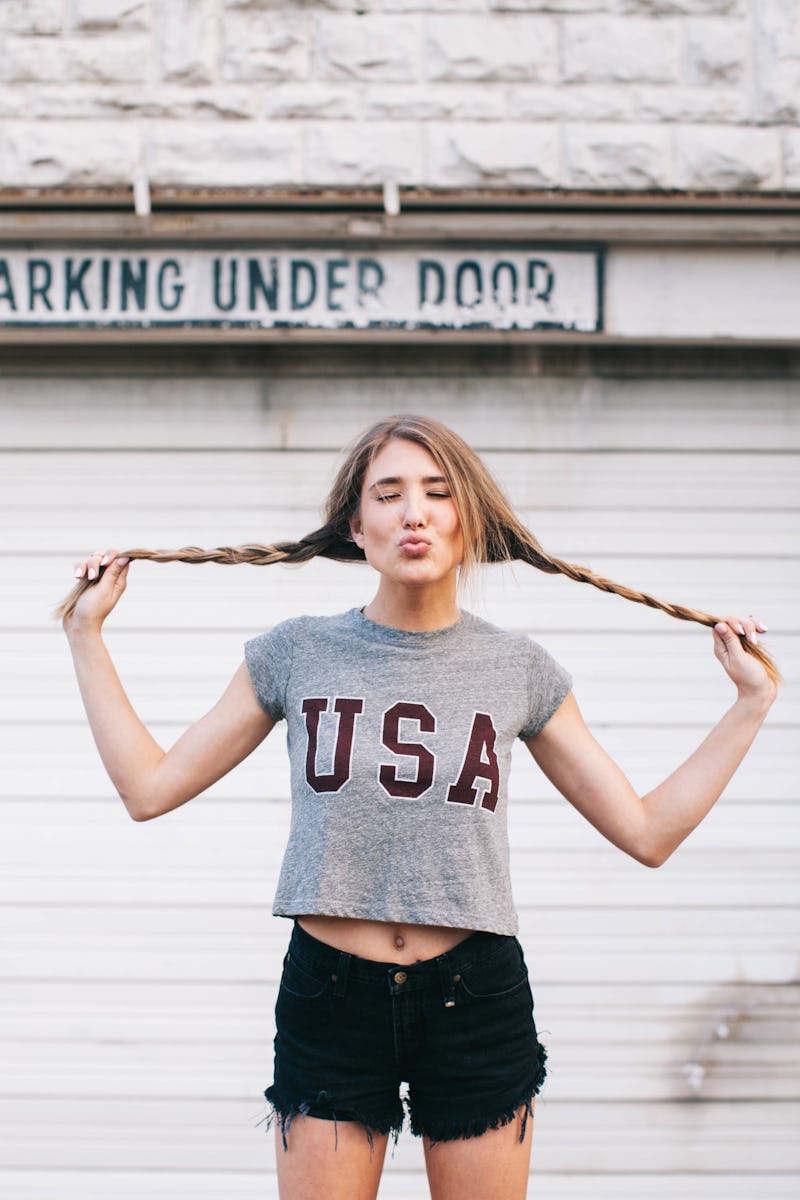 There's nothing more fun than a chic braided hairstyle to elevate your look, But as braids have grown up, they've also gotten way more complicated (kinda like life, huh? Cue "Ironic" by Alanis Morissette). Maybe you're like me and are in need of some braiding hacks for lazy girls. Luckily, there are are literally endless easy variations on the classic twist and weave. From messy fishtails to intricate milkmaid crowns, braids are for everyone these days.
I've never been someone who relished the thought of spending a ton of time on my hair. I love a good makeup look, but when it comes to my strands, I just want them to do themselves. Since I don't have a glam squad to take care of that for me, I'm all ears when it comes to any and all hair shortcuts.
Even though I recently cut my hair shorter than it's ever been to avoid much of that aforementioned time and effort, these braiding hacks have me semi-seriously considering extensions so I can take advantage of them (or at least trying to adapt them to my new blunt bob). They're user-friendly, simple, and best of all, still as stylish as any other braid. Now let's get weaving, fellow lazy girls.
1. The Faux Braid
If you can put your hair into a ponytail, you can recreate this full faux braid. No weaving skills required.
2. The Snake Braid
These teeny little braids look like way more work than they actually are, and they're super chic.
3. The Streamlined Fishtail
Once you get it down, this index finger technique practically makes fishtail braiding a mindless activity.
4. The Waterfall Cheat
For those of you (myself included) who just can't nail that whole drop-a-piece pattern in a traditional waterfall.
5. The Two-Strand Waterfall
Another way to make waterfall braiding a cinch? Ditch a strand. (BTW, the braiding tutorial starts around 3:45.)
6. The Braided Bun
She's not kidding — this is the easiest updo ever.
7. The Upside-Down French Braid
The ~*UlTiMaTe*~ lazy girl braiding technique — doing your hair lying down. This is the dream for every hairstyle, guys.
Image: Brooke Cagle/Unsplash