'BiP's Carly Writes Taylor Swift-Type Breakup Song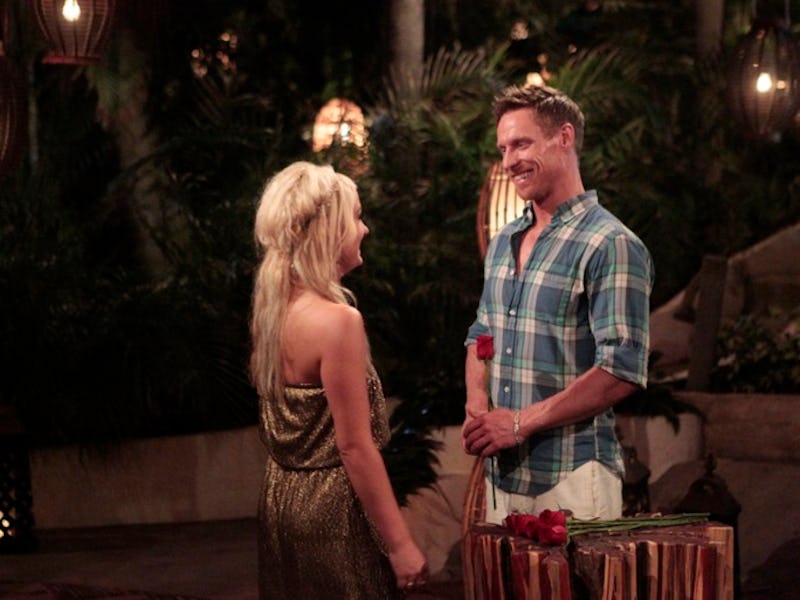 In a twist that totally came out of the blue, Kirk broke Carly's heart on Bachelor in Paradise in what's being called the most dramatic breakup in Bachelor history. A lot of people were rooting for this couple and hoping they'd be endgame, but it turned out Kirk had been keeping a lot of misgivings and concerns to himself. After being comforted by Jade and Tenley, Carly immediately left Mexico because she understandably couldn't stand to be there a second longer. She ran into her friend and castmate Ashley I. at the airport, and Ashley gave her some solid advice: "You should totally Taylor Swift him." Yes, "To Taylor Swift" is now a verb — let's get that added to all dictionaries STAT. Taking her friend's advice, Carly wrote a song about Kirk and their Bachelor in Paradise romance and breakup.
The song is aptly titled "Blindsided: A Song for Kirk" and you can listen to it for free on SoundCloud. The lyrics pretty much sum up how you would expect her to feel — she describes their relationship as ending "faster than I could blink." On tonight's episode of After Paradise, it was clear that Carly's still feeling very hurt, but I have no doubt that she'll be just fine and will find a guy who is on the same page as her. In the meantime, I think it's great that she has a creative outlet and you should totally listen to her song for yourself — anyone who's ever been through a tough breakup will find that it rings very true.
Image: Rick Rowell/ABC