This Moving Eulogy For Rosé Will Touch Your Heart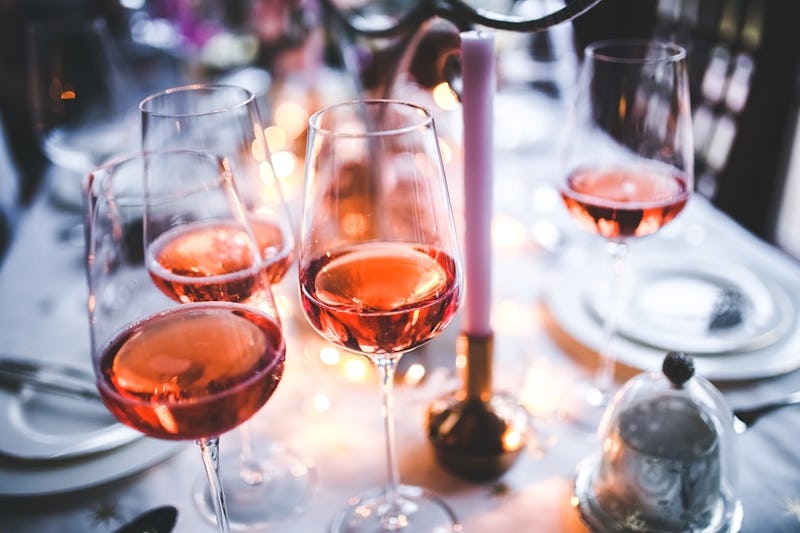 Shame on us — in all of our haste to shed our wedgie-inflicting bikinis and embrace the glory that is the Pumpkin Spice Latte, we forgot to pay tribute to the only part of summer that matters. Thankfully New York comedians Eva McEnrue and Melanie Owens saved us from our terrible faux pas by making this mock tribute to rosé, which sadly, as of Labor Day, we lay to rest. It is a gentle reminder to all of us just how fleeting life is, and that we, like our beloved rosé, are slowly spiraling into a pink, fizzled, warm-bellied demise.
But let us not weep for rosé; she will return triumphant come Memorial Day 2016, after a long and well-deserved rest. In the meantime, let us remember her fondly. She gave us infinite Instagram fodder; she gave us something to do with our hands in awkward situations where it wasn't socially appropriate to pretend to text; she gave us the confidence to wear that questionable neon animal print dress that looked like a designer knockoff when someone squinted at it from a distance (and was also very drunk on rosé). She is our bubbly, brazen heroine, and though she will be missed, she will never be forgotten.
Look at her. Perched so majestically. Earning you that eleventh like that you otherwise surely did not deserve. Bless her, and all she did for us, be it on boats, rooftop bars, bachelor parties, or the comfort of your own solo pajama-clad Netflix and chill. She deserves a proper salute and a proper burial, and so she shall have one:
Now, in her honor, may we all get drunk off our last bottle of rosé in the fridge, and repeatedly and aggressively drunk boogie to "Shut Up And Dance" until the basic is purged from our bodies — just in time to fill it back up with a PSL. In the meantime, here is Owens and McEnrue's video, proving that rosé may be gone, but never forgotten:
Image: Pexels; YouTube(2)