Congress Loves 'Mary Poppins' Too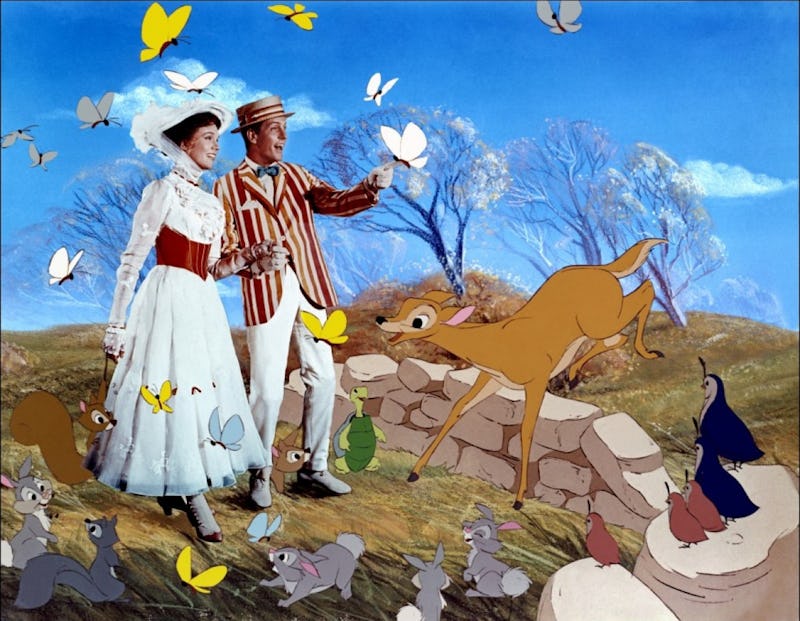 Apparently the Library of Congress cares about more than books, since it also maintains the National Film Registry, a collection of movies that "represent important cultural, artistic and historic achievements in filmmaking." Whoever's in charge of determining what movies represent all of that are a bit snooty, since of this year's 25 inductees, you've probably heard of about five, including one film that's long, long overdue, Mary Poppins.
The National Film Registry has existed since 1989, and it's taken until 2013 to add Mary Poppins. It hardly seems like a coincidence that the film is being added the same month that Saving Mr. Banks is being released. What better promotion for a film about Mary Poppins than to remind everyone just how important Mary Poppins is.
If that's the case, we all should thank Disney, because Mary Poppins should've been added a long, long time ago. Besides the fact that it was nominated for 13 Academy Awards in 1965, it stars two of the most beloved actors of all time, Julie Andrews and Dick Van Dyke, became an instant classic that children will continue to watch for generations, and introduced the world to the word supercalifragilisticexpialidocious... and yet a movie called The Chechahcos has been on the Registry since 2003.
So whether it was Saving Mr. Banks or an anglophile at the registry or someone who really enjoys dancing penguins, thank you to whoever helped Mary Poppins get on the list. Can you work on The Princess Bride next?
Image: Disney