Miss Colorado Has A Unique, Purposeful Talent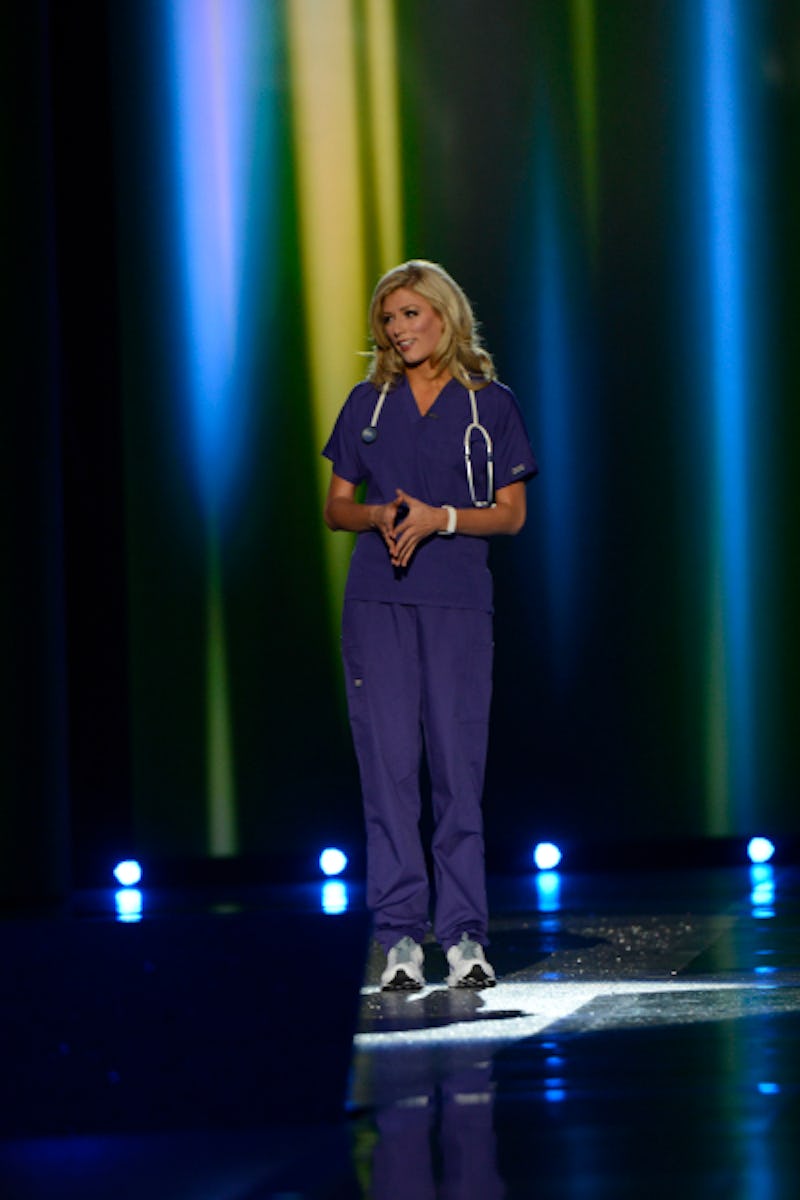 The one difference that I actually enjoy between the Miss USA and Miss America pageants is that one attempts to move beyond appearances with Miss America's talent portion of the competition. Of course, the idea of pageants alone is a bit difficult to really get behind, but the talent portion proves that the women competing for Miss America are hoping to be versatile individuals. The only problem with the talent portion is that in recent years, it's become a parade of contestants either singing or dancing, and many times the performances fall flat. The Miss America hopefuls don't usually come out with something unique, let alone purposeful. But things changed during Sunday night's telecast when Miss Colorado 2015 Kelley Johnson performed an original monologue about nursing, stepping onstage in scrubs and tennis shoes to share a story about working with an Alzheimer's patient.
The monologue was a fictional interpretation of Johnson encountering a patient with Alzheimers as she worked a shift as a nurse. Miss Colorado began the monologue by stating "Every nurse has a patient that reminds them of why they became a nurse in the first place. Mine was Joe." The entire monologue was a beautiful depiction of Johnson interacting and bonding with Joe as he succumbed to his disease. It might have been a bit rough around the edges, and Johnson probably could have used with a little bit more depth in her performance. But overall, it was beautiful and moving. It was a talent performance that was clearly close to Johnson's heart and allowed her to properly show herself and what she is passionate about without feeling to staged or stiff. It was just real and there's no surprise why Johnson was chosen for the Top 7 soon after.
Check out Johnson's monologue during the preliminary talent round:
Image: Ida Mae Astute/ABC